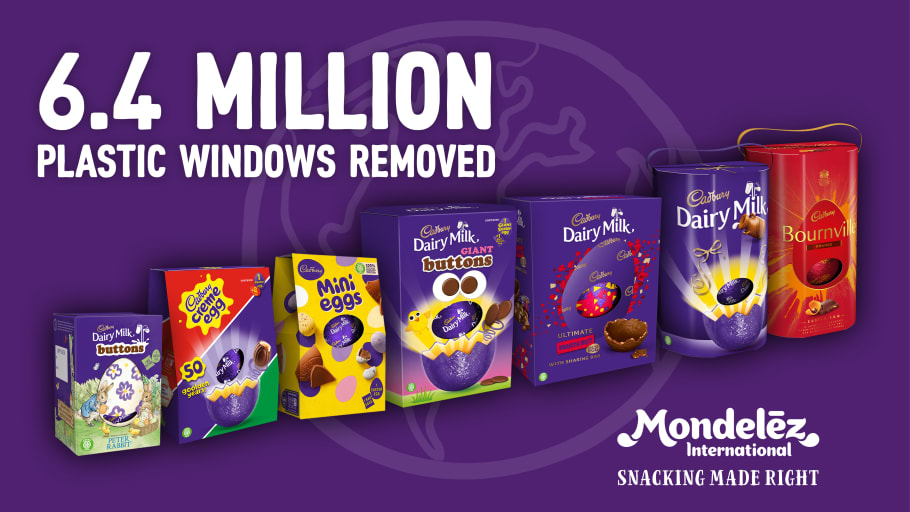 OVER 6.4 million plastic windows have been removed from the packaging of Mondelēz International's entire Easter egg range.
The firm, which is behind the likes of Cadbury, Oreo and Milka, said that the move will take 5.4 tonnes of plastic out of the environment while also making the packaging more easier for consumers to recycle.
Further to this is the introduction of 100% sustainably sourced cardboard and the slogan 'Be A Good Egg' featured on the packaging. It forms part of the company's wider 'pack light and pack right' strategy to help meet its long-term vision of zero net waste packaging.
Louise Stigant, UK managing director at Mondelēz International, said, "Increasing the recyclability of our products and reducing the amount of packaging we use overall are important steps in contributing to the creation of a circular economy. In the last six months alone, we have removed over 192 tonnes of packaging in the UK and Ireland and removing the plastic windows from all our Easter eggs further supports our existing position as one of the most efficient users of plastic packaging in the consumer goods space."