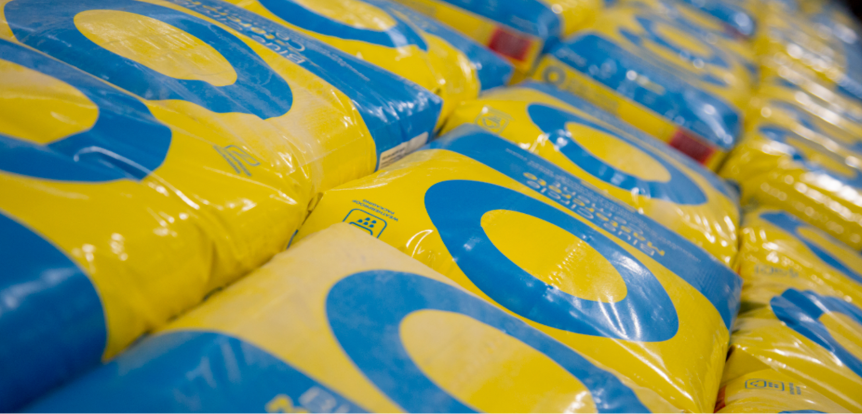 A leading building materials firm has announced it is to package its cement in new all-weather, fully recyclable hybrid bags.
Tarmac, which has plant packaging facilities in Scotland, said that it is the first major cement manufacturer in the UK to use 50% recycled plastic in its packaging.
The firm added that its new packaging features clearer recycling labelling and information to encourage customers to 'empty, rinse, recycle' and dispose of the packs responsibly.
Gareth Osborne, senior marketing manager in Tarmac's cement and lime business, said, "Our Blue Circle products have a proud history of innovation and we're excited to launch these new eco bags which are a significant step in our sustainability journey, at the same time as providing the weatherproof and robust packaging that our customers want and need.
"As one of the leading packed cement manufacturers in the UK it's important that we continually take steps to contribute to the circular economy. Increasing the amount of recycled content in packaging materials and helping raise awareness of how our bags can be recycled by customers is a key part of this."