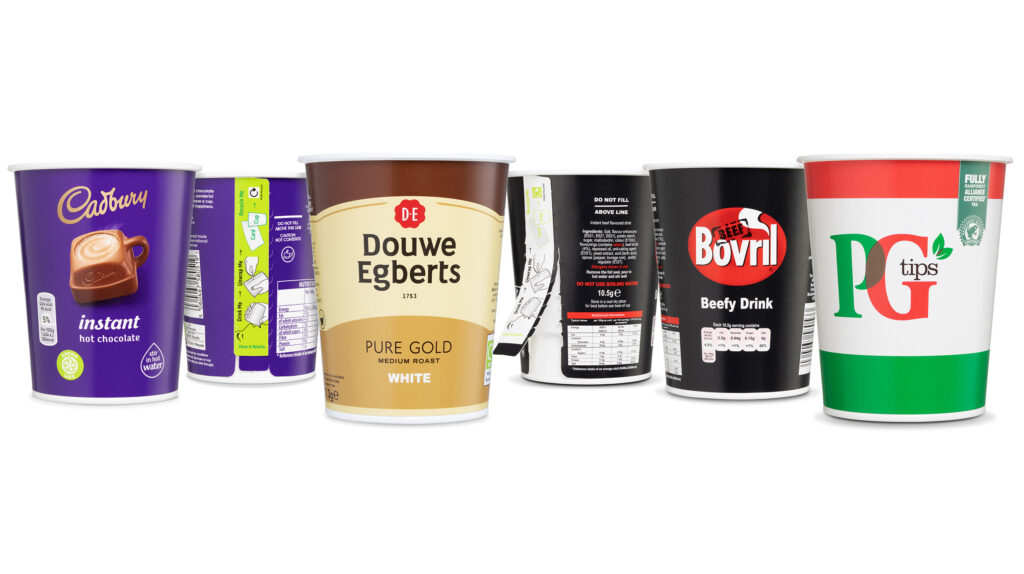 IN-CUP drinks specialist Brupac has announced it is to use Greiner Packaging's K3 cardboard-plastic packaging for its 12oz in-cup drinks range.
The firm said that the market for in-cup drinks has changed due to Covid-19, due to the closure of stadiums and other large venues. However, it added that with roadmaps being announced there is an increasing interest in in-cup drinks in offices and catering establishments.
Some of this demand, it said, can be put down to an increased focus on hygiene – of which disposable in-cups have many advantages in, due to the convenience of not having to wash them. The firm said it takes its environmental sustainability responsibility 'very seriously' and thus knows its disposable products need to be easily and efficiently recycled – resulting in the switch to Greiner Packaging's K3 plastic-cardboard solution.
Brupac said that the tub uses up to 33% less polypropylene than a conventional direct-printed, thermoformed cup of the same size. The cup is also wrapped with a cardboard outer layer, which can be produced with virgin or recycled board created from sustainably managed forests.
A spokesperson from Brupac said, "Greiner Packaging made the change to a new more environmentally-friendly packaging solution really easy. We work with major well-known brands from Douwe Egberts and Café Direct to PG Tips and Cadbury's, so everything about the drinking experience has to be perfect. The K3 pack keeps the ingredients safe until use and is great to drink from. It's a huge bonus that the pack is also fully and easily recyclable – which enhances our company's and our brand partner's reputation.
"Until now, in respect of the recycling and end-of-life of drinks cups, RECOUP has provided an answer, but the system relies on volume, and on efficient collection. We are more confident in our sustainability position through choosing a pack that can be easily recycled by each individual end-user.
"Working with well-known brands, we are beginning to investigate opportunities to use the ability to print on the reverse of the cardboard wrap to not only communicate the recycling message, but also for brand promotions and consumer competitions. Greiner Packaging's K3 isn't just a step forward in terms of sustainability, it also presents a fantastic 'free' marketing opportunity!"