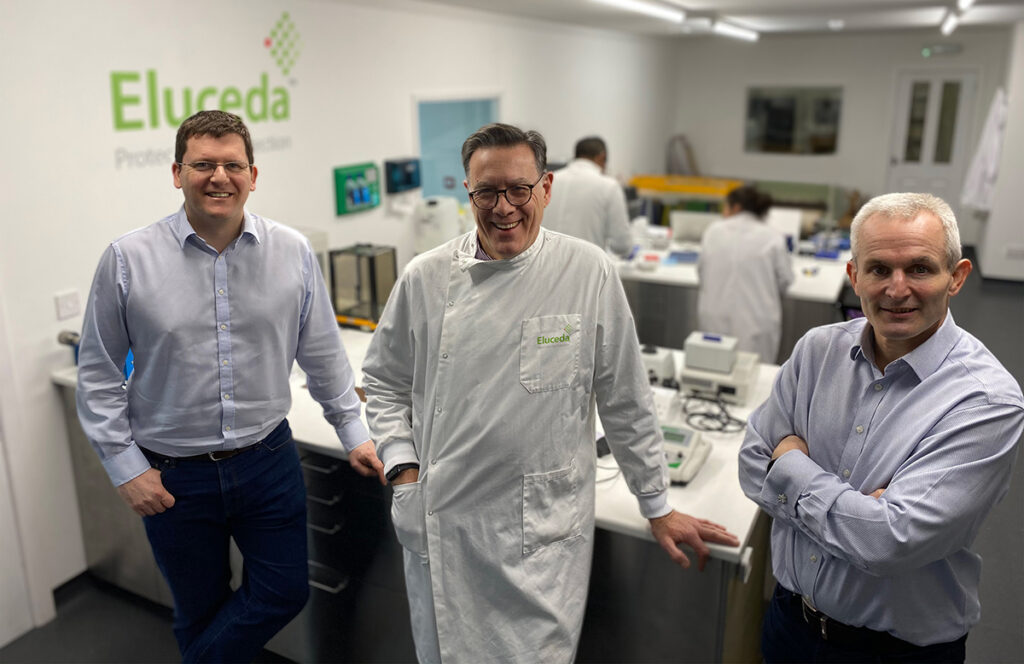 INVESTMENT grants from Innovate UK and Made Smarter are supporting the growth of detection technology business Eluceda as it develops its range of product forensic fingerprint solutions.
Eluceda revealed its patented E-Sens technology can detect small molecules, DNA or pathogens in a range of specialist applications ranging from identifying counterfeit consumer goods to discovering bacteria found in healthcare facilities.
The grants will assist the continued development of E-Sens in the coming year. Eluceda said work will focus on areas such as enhanced analytics and machine learning to generate insight from test data and help clients to identify targets 'quickly and effectively', without having to send them to laboratories for detailed analysis.
Matthew Harte, CEO of Eluceda said, "We are proud to be awarded grants from both Innovate UK and Made Smarter as they reflect great confidence in Eluceda and our ability to deliver innovative forensic fingerprinting techniques across a range of industries. The investments will enable us to significantly speed up our development process and this will have a transformational impact on the business, increasing revenues, accelerating growth, creating jobs and opening up new markets."