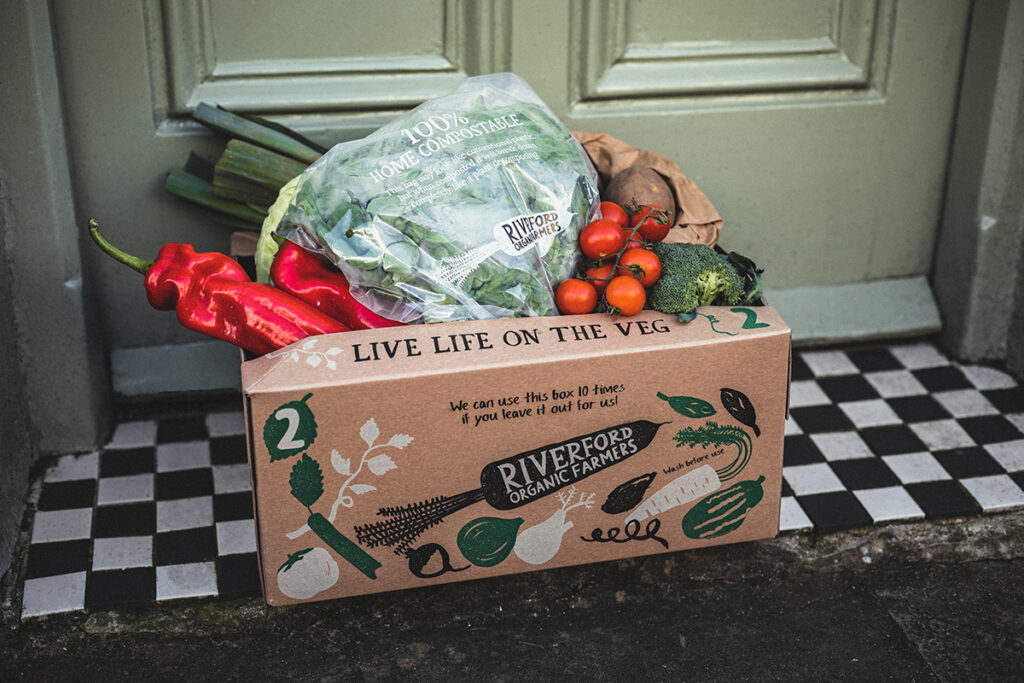 ORGANIC grocery box delivery service Riverford is to replace 1.25 million plastic bags each year with home compostable alternatives supplied by TIPA.  
The move is part of Riverford's ambitions to supply all its fresh fruit and vegetables in compostable packaging where packaging is needed. 
Riverford chose to connect TIPA with packaging converter Brayford to keep its existing local supply chain as part of its sustainability ethos. The success of the three-way partnership has led to Riverford placing an additional order of over one million compostable bags for the year ahead. 
Matthew Mountfield, senior buyer at Riverford, said, "Sustainability is a huge focus for our business, and something that is incredibly important to our customers. In 2018, we conducted a survey and found that 82.5 percent of our customers already compost their food or garden waste. This encouraged us to seek out compostable alternatives to plastic to reduce the amount of packaging going to landfill.
"Working with Brayford and TIPA, we have found an eco-friendly alternative to plastic that does not affect the quality of our product and actually promotes longevity, reducing food waste in the long term. We are proud to be replacing over one million plastic bags, and look forward to the future as new sustainable technologies continue to be developed for the grocery industry."
Steve Woods, sales director at Brayford, added, "We are proud to play our part in helping Riverford supply its produce in eco-friendly packaging and have been impressed with how simple incorporating TIPA's compostable film into our existing machinery has been. It was important to Riverford to keep its existing local supply chain, and with TIPA we have been able to achieve this, making our partnership a great success from the get-go."
Gary Tee, sales director at TIPA, commented, "The fresh produce industry needs pioneers like Riverford to offer sustainable packaging choices including compostables to give consumers the chance to cut down on plastic and food waste. We look forward to the year ahead as we continue to support Riverford in supplying its produce in sustainable packaging that doesn't compromise on the quality its customers expect."