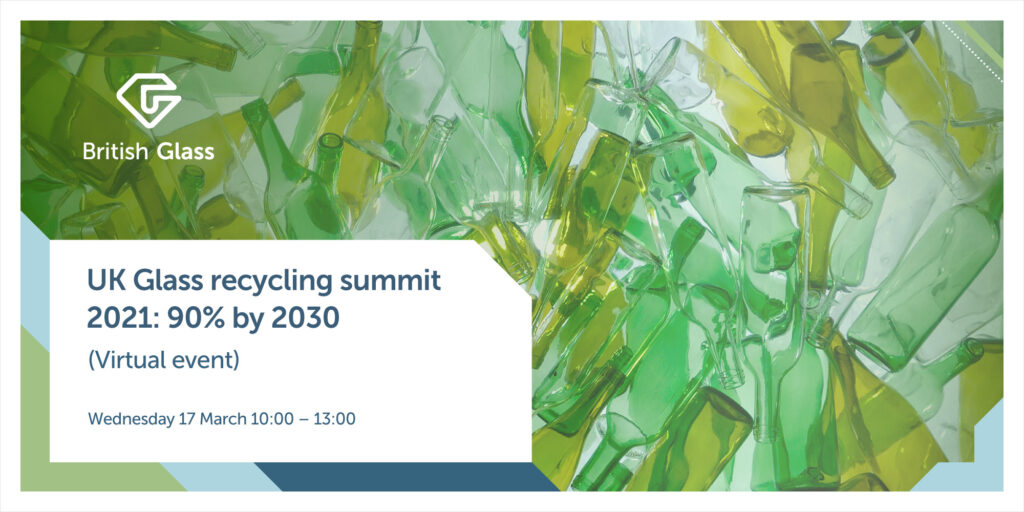 BRITISH Glass has revealed details of the first annual UK Glass Recycling Summit, which will be held virtually on March 17. 
Bringing together the whole glass supply chain, the event has been tipped to drive a collaborative effort to continue to increase glass recycling rates.
British Glass has a key role in the 'Close the Glass Loop' project, which aims to achieve a 90% glass collected for recycling rate by 2030. The summit will launch the UK's ambition to achieve this target and encourage businesses and organisations to commit to supporting British Glass in achieving this target.
The event will feature a keynote political speaker and a panel discussion with representatives across the glass supply chain, before breakout sessions with attendees to discuss mechanisms, opportunities, and barriers to achieving the 90% target.
Phillip Fenton, lead packaging & recycling adviser at British Glass, said, "We're very excited to announce the first annual UK glass recycling summit with the aim of bringing together the entire glass supply chain to work together towards achieving truly closed loop recycling and the most sustainable packaging option for consumers.
"As one of the most sustainable materials on earth, glass already achieves very good rates of recycling in the UK with the latest data suggesting a recycling rate of 71% in 2019. Together as the glass supply chain we must and will go further to maximise bottle-to-bottle recycling.
"At this first UK glass recycling summit we will be launching the glass sector's mission to unite the glass supply chain in achieving a 90% collected for recycling rate for glass and improving the quality of recycled glass by 2030. We will be hosting breakout sessions to utilise and harness experience and knowledge across the industry to identify and overcome barriers to achieving our target."