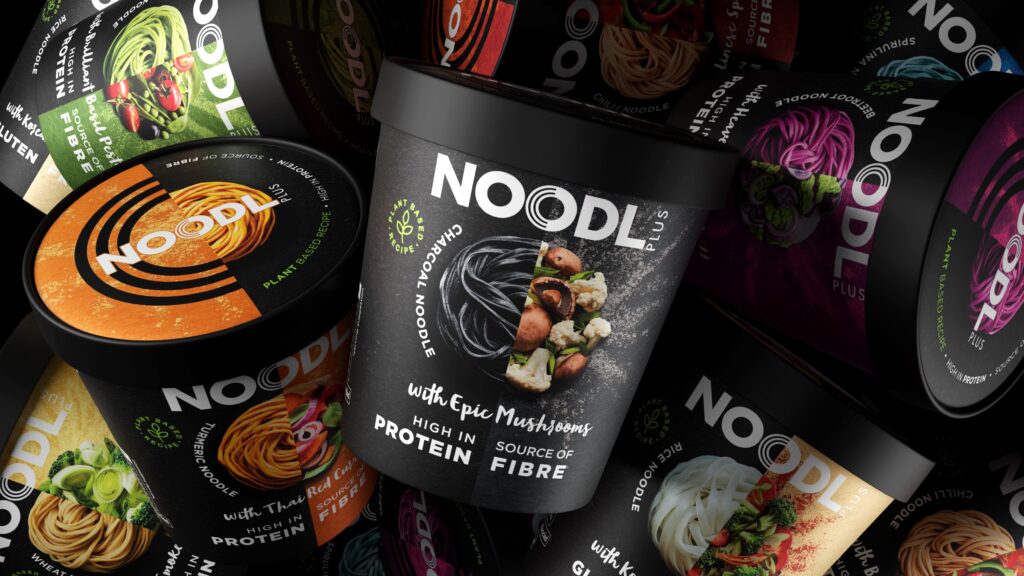 COLPAC has revealed details of its role in helping a food company reach a new generation of customers with a sustainable packaging solution for a new healthy noodle brand.
Westmill Foods required packaging which would capture the attention with its newly launched Noodl PLUS offering.
Featuring ingredients such as charcoal, turmeric, and other super nutrients, Westmill Foods hopes to appeal to the Instagram generation with eye-catching pink beetroot noodles and spirulina tinted blue noodles.
Colpac worked with the business, which carried out extensive testing before selecting a 16oz 'souper' pot design. To eliminate leakage risks when the consumers add water to the noodles, a PP coating was added to line the pot.
Colpac added that the use of a single PP coat also made the entire pot, including the lid, recyclable as one unit once any food waste was removed.
The pots were manufactured with a white base colour to effectively carry the 'striking' black branding Westmill Foods had developed for Noodl PLUS to offset 'vivid' product images. The pots were then heat sealed, before a paperboard lid was added A matt coating completed the brand of the Noodl PLUS pots, which are now on sale online via Ocado.