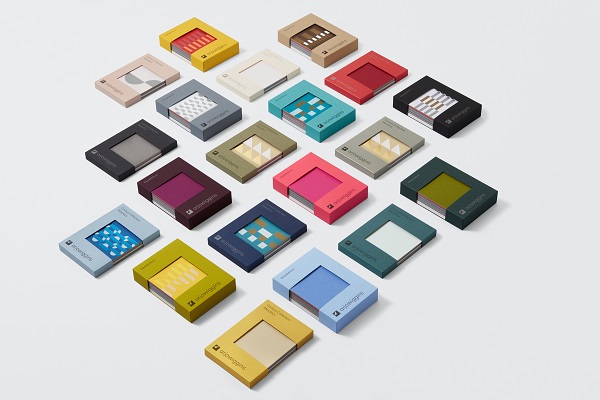 ARJOWIGGINS has announced the launch of a new colour matching tool to help designers combine products from two of its creative paper collections – Keaykolour and Curious Metallics.
The new tool, designed by North, comes as a dual box set and is described as highlighting perfect colour matches, complementary colour families and the opportunities for creative combinations within the different range finishes.
The box set comprises a Keaykolour box and a Curious Metallics box, each holding a set of loose sample cards which showcase each range in its entirety. A choice of ten box colours is available for each range. A die-cut design enables customers to change the top sheet to view different colour combinations, and each box in the set can also be used individually.
Arjowiggins added that a selection of ten pairs of sample cards across the two ranges are printed with identical graphic designs using a variety of print techniques including embossing, foiling and offset.
Jose-Anne d'Auvergne, head of marketing at Arjowiggins, said, "We are constantly listening and looking to respond to the needs of our customers. To this end we have created this very practical and interactive alternative to the traditional sample book. Colour remains one of the key attributes of any creative paper and is very often the first criterion in the selection of paper for graphic printing or design. Our Keaykolour and Curious Metallics ranges exist beautifully on their own but have been carefully crafted to work harmoniously together.
"This new tool will enable customers to approach our paper ranges in a new way. The loose card format encourages customers to play with papers and colour; finding new and unexpected combinations that they may not have imagined with a traditional bound book. The new tool also uses less paper, making it a more sustainable option."