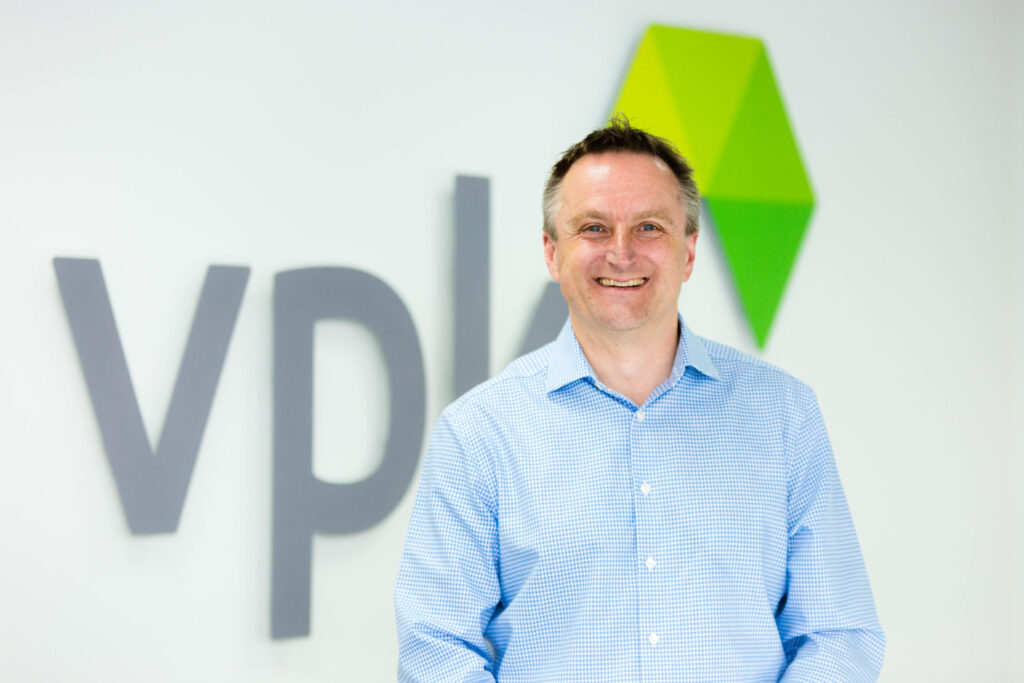 VPK Group is targeting growth in the Scottish packaging sector on the back of its acquisition of corrugated manufacturer Encase.
Encase has a sheet plant in East Kilbride and VPK is now looking to capitalise on the firm's local market knowledge and contacts to offer customers north of the border a 'real alternative'.
David Richardson, the MD of VPK Packaging UK & Ireland, told Packaging Scotland that Encase is a 'great addition' to the VPK portfolio and provides opportunities to break into new markets.
 "The Scottish market is a really important part of the UK corrugated packaging market, but it's obviously more challenging to supply from a significant distance than it is to be able to supply locally," David explained. "Having the East Kilbride site and the really strong team there that really know the market (is advantageous).
"It's a relatively small site but it's got some great relationships. Clearly our plan is to develop that further and use those relationships to be able to expand more into the Scottish market. 
"Historically the market in Scotland has been dominated by two big players who have big production facilities locally. I think the market is crying out for some alternatives. For me, it's a key part of our growth plans within the UK. 
"We're already in discussions about expanding our supply position (with existing Encase customers), albeit that will probably in the short term be products produced in England in one of our other factories and supported, serviced and maybe stocked from within the East Kilbride business. I do see that there's great potential there. 
"The physical site itself is a relatively small site but there is some scope for expansion. As we develop the business and relationships, as and when the need for further investment or expansion is there, doing it with a strong base already in place is much easier than starting afresh."
David highlighted the product mix of Encase, including the fact the company offers heavy duty industrial-type products, the likes of which VPK isn't currently known for. He sees great potential for existing VPK customers with a requirement for heavier duty packs to now use the company to supply these products also. Likewise, there is scope for Encase's industrial clients to use VPK for higher quality packaging requirements.
"Whenever you bring two businesses together, or even when you've got a multi-site business, one of the key synergies that you can really leverage is sharing best practice across the businesses," David added. 
"There are some things that the Encase team do really well and we'll share and copy that in VPK. Vice versa, there are some bits the VPK team does really well which we'll share and copy with the Encase sites. 
"Clearly as two corrugated packaging businesses, we will probably be buying very similar things. We'll buy paper, pallets, stretch wrap, etc. We have seen there will be some absolute synergies by buying together rather than independently.
"In terms of being able to offer a broader product range across the entire business, we think that will be a really neat opportunity for us."
VPK's intention is to merge Encase with its UK corrugated operations, formerly known as Rigid. VPK announced in October that its corrugated packaging division will operate under the single brand name of VPK Packaging in a move which replaced the Rigid, Ondulys and Peterson brands in the UK, Ireland, France and Nordic countries.
David said the goal was 'clarity of message' for customers.
"We deal with some really great local customers, some really great national customers, and some really great international customers," he added. "The reality is that VPK is a very big business. We're big in terms of our scale and our reach but we're a very local business in terms of our style. We're a family-owned business, very entrepreneurial, very local decision making. I think we have the best of both worlds, but we wanted to make sure people really understood that if you're dealing with VPK, you get a consistent approach."