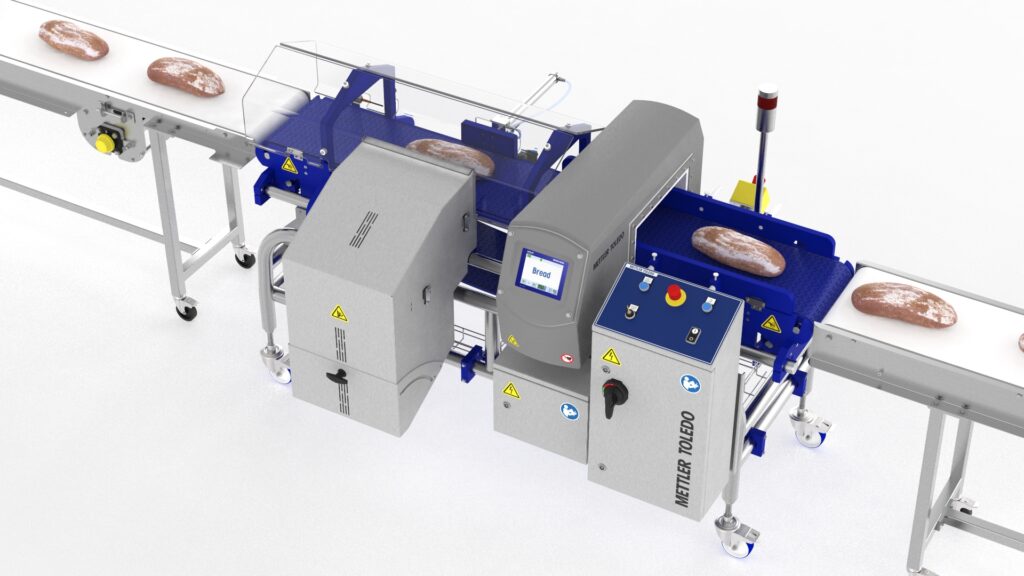 METTLER-Toledo has announced that manufacturers that have installed the firm's GC (Global Conveyor) series of integrated conveyorised metal detection systems are reporting 'significant productivity and uptime benefits'.
The modular design of the system is said to offer the flexibility to meet different food safety compliance and production needs. Mettler-Toledon explained that selecting a complete system solution  from a single supplier helps to deliver 'optimal mechanical and electrical integration' within a production environment to enhance productivity. 
Metal detector specific features available on GC Series systems include intuitive clustering and reduced test mode.
"The GC Series metal detection systems are delivering tangible benefits for our customers," said Mike Bradley, head of market management, Mettler-Toledo Safeline Metal Detection. "Across a range of market sectors and wet and dry applications, the GC Series provides maximised production efficiency and helps to safeguard manufacturers' businesses and address product demand challenges that Covid-19 has brought this year."
Manufacturers initially select a Mettler-Toledo metal detection head. This is then integrated with a customisable and scalable conveying system, including a choice of polyurethane or modular belts. 
The modular system is then configured with the appropriate material handling system of reject mechanisms needed for the safe removal of non-conforming products and failsafe elements to prove due diligence.
Bradley added, "We have created a design that is easily modified to meet the changing requirements for food manufacturers."