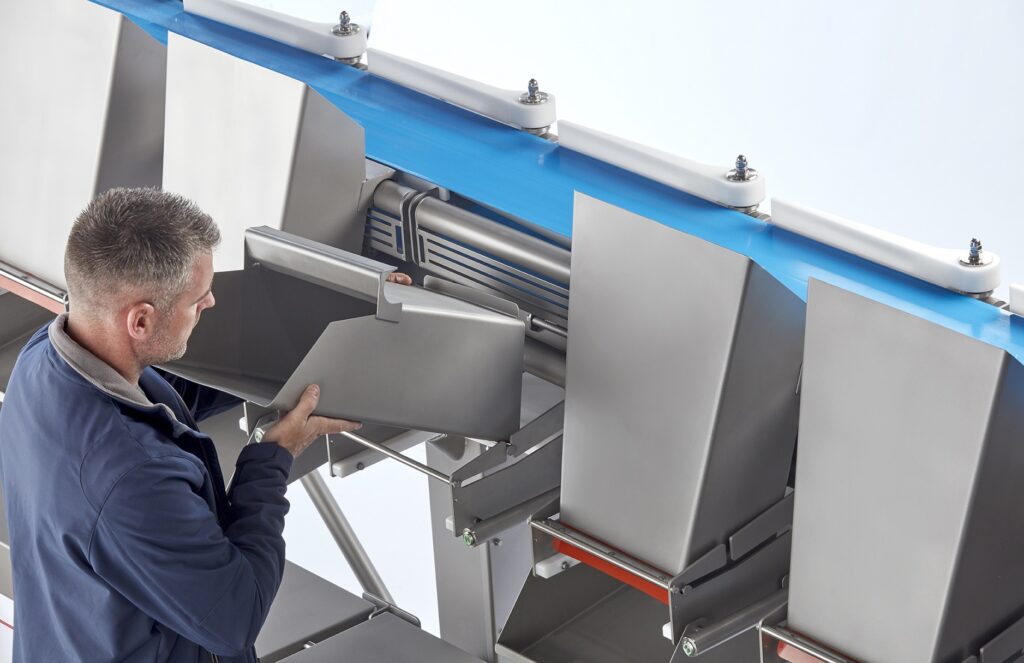 ISHIDA Europe has announced an enhancement of its FLEX-Grader for fresh poultry and meat with the introduction of a new weighing platform which the manufacturer said allows for more accurate grading and improved Overall Equipment Effectiveness (OEE).
The Slack Belt weigh bed features a single belt mechanism, which Ishida explained eliminates product transfer issues to and from the weigh bed. This, the firm revealed, creates a more stable weighing environment. The weigh bed also features a scraper that removes any debris.
The Slack Belt's construction to IP68 certification is protected against water ingress, making it 'ideal' for harsh, high care environments. A wind shield enures protection against environmental factors during the weighing process.
The FLEX-Grader offers a solution for the grading of fresh poultry and meat to a variety of specifications, including specified weight, minimum weight or number per pack. It can also deliver target batching with tolerances and priorities, including product overlapping. 
The products can incorporate between four and 32 collection bins in a variety of configurations including single, double and twin line layouts, handling pieces from 100mm to 400mm in length at speeds from 175 to 500 per minute.
Ciaran Murphy, Ishida Europe's business manager EMEA quality inspection control, said, "For the FLEX-Grader, our focus was to develop a solution that helped to minimise the impact of product giveaway and food wastage, while maintaining hygiene standards."