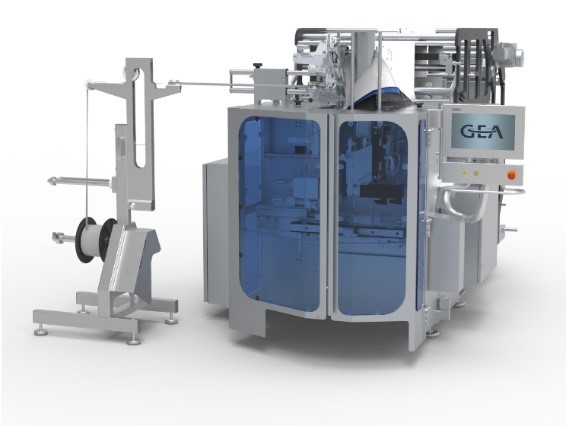 GEA's new vertical SmartPacker CX400 D-Zip has been designed for pre-packaged food products for retail and food service. 
The firm said the machine combines 'fast, high-quality operation with maximum flexibility and uptime' and can produce more than 10 different bag styles for applications such as candy, nuts, frozen fruits and grated cheese. 
The product integrates a corner seal unit, aimed at reducing complexity and improving quality, flexibility and serviceability.
The SmartPacker CX400 D-Zip boasts a changeover time of under 45 minutes and features front discharge. 
Martijn van de Mortel, product manager vertical packaging at GEA, said, "The SmartPacker CX400 D-Zip is future-ready.
"Whether the need is for high quality, more capacity, greater flexibility, a small footprint, low maintenance or a combination of all of these, the SmartPacker CX400 D-Zip answers the call. 
"It's capable of producing all common bag types on a single machine without compromising any expectations."