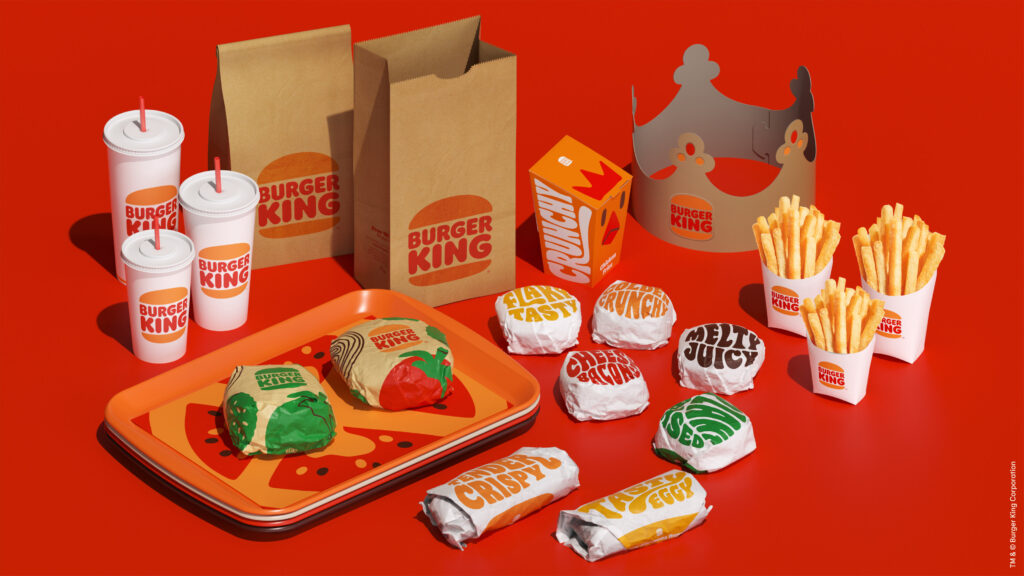 BURGER King has announced its first rebrand in over two decades alongside a commitment to be more environmentally friendly.
The fast food chain said that the announcement signals a commitment to 'digital-first expression', with a new logo, packaging, restaurant merchandise, crew uniforms, menu boards, restaurant signage and décor having been unveiled.
The firm describes the new logo as 'minimalist' and 'seamlessly' meets the brand evolution of the times while paying homage to the brand heritage with a 'refined' design that's 'confident', 'simple' and 'fun'.
The chain said that the new packaging will showcase the new logo as well as 'bold' colours and playful illustrations of ingredients.
Raphael Abreu, Restaurant Brands International head of design, said, "Design is one of the most essential tools we have for communicating who we are and what we value, and it plays a vital role in creating desire for our food and maximising guests' experience.
"We wanted to use design to get people to crave our food; its flame-grilling perfection and above all, its taste."