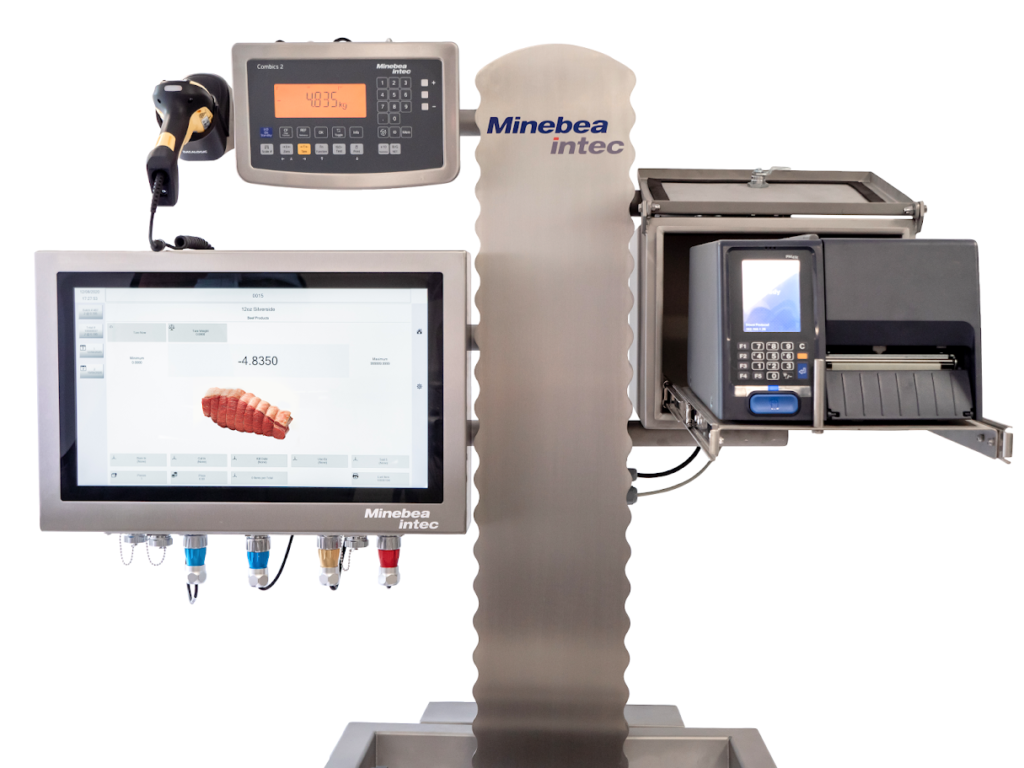 PROMOTIONAL FEATURE
MINEBEA Intec's WPL-S OCM weigh price labeller is helping customers in the food sector by guaranteeing product quality, speeding up production and increasing safety.
The new machine is ideally suited for products such as meat, fish, dairy, fruit and vegetables. It boasts a configurable hygienic design and is earning huge plaudits for its versatility and reliability.
The WPL-S produces labels for purposes including; the calculation of price based on weight, the calculation of best by date based on product, packaging, fresh or frozen, and the calculation of cooking time based on product, size and weight.
Colin Maher, Minebea Intec country manager, told Packaging Scotland why the manufacturer developed the labeller in response to customer demand and about the benefits it is already delivering to production lines across the country.
Q) WHEN WAS THE WPL-S INTRODUCED AND WHAT WERE THE FACTRORS DRIVING THE DEVELOPMENT OF THIS MACHINE?
A) We introduced the machine after the first quarter of 2020. It came about following a customer request, they wanted to switch to us from their current supplier because they knew our levels of service support are superior. 
We had a blank canvas to manufacture something new and we could see all the things wrong with the previous ways of doing things. We made the decision we were going to build and assemble this in the UK. 
Going through various designs we paid particular attention to hygiene, which is very important in the food industry. Our Service Engineers were involved in the design process, so from a customer point of view, it is built with ease of maintenance in mind.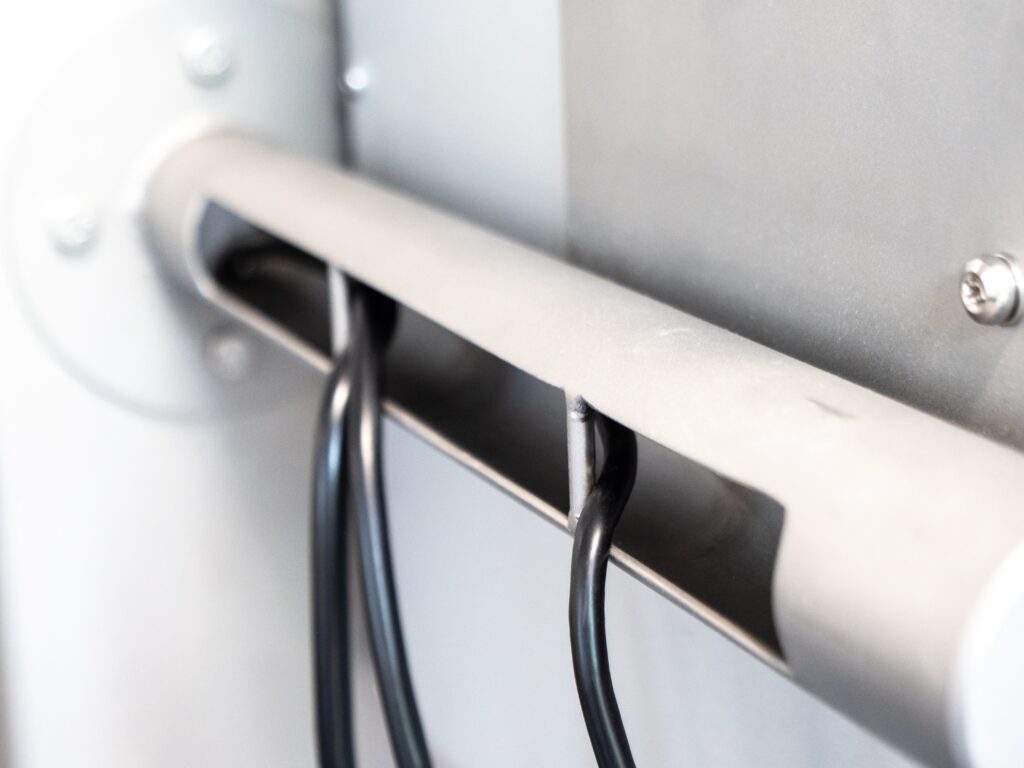 Q) WHAT ARE SOME OF THE STANDOUT FEATURES AND HOW DO THEY DIFFER FROM OTHER MACHINES CURRENTLY ON THE MARKET?
A) It can be totally washed-down. Some other machines are cluttered with cables, cable ties and various hygiene traps. There's not one cable tie on the WPL-S; there are clear open runs, no traps, no areas where anything can build up to form a hygiene hazard. The scales are also a hygienic design. We saw some of the problems on other machines and engineered all those issues out of our machine from inception stage.
Q) HOW CLOSELY DO CONVERSATIONS WITH CUSTOMERS HELP TO SHAPE PRODUCT DEVELOPMENT?
A) They absolutely help shape the development, as does the experience of the engineers who have been working in the field for years; some of whom have worked for our competitors and witnessed the frustrations of customers first hand. 
Everything we did within the design of the machine was driven from that feedback over many years and the issues with these types of machines already out there.
Q) WHAT DESIGN FEATURES ARE INTEGRAL FOR PRODUCTS OPERATING IN FRESH FOOD ENVIRONMENTS?
A) One of the biggest conundrums is with printing. You can't have a water-resistant printer, so we approached it from the point of view of what happens during a clean-down. What often happens is someone uses a pressure jet wash and the machines that are not IP-rated can suffer damage. So, we designed it in such a way that you can close the garage to the printer, which makes it a full IP69K machine. This means you can take a jet wash to it. In the past, people were putting bags over machines or settling for wiping machines down because they couldn't wash them. In the fresh food industry, you've got to be able to clean the machines and clean them properly.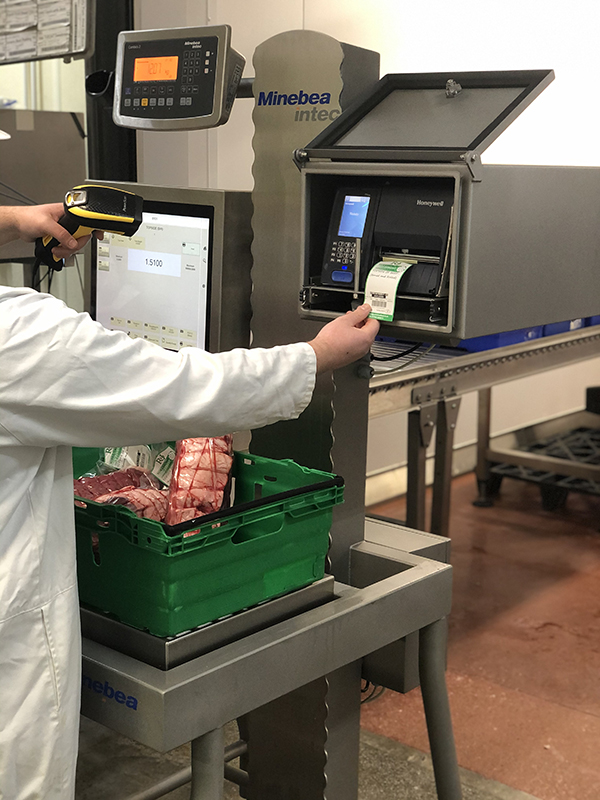 Q) WHAT DO YOU OFFER CUSTOMERS IN TERMS OF TRAINING, SERVICE SUPPORT AND WARRANTIES?
A) We decided to put a two-year warranty on the machine because it's built to such a standard that we knew it wasn't going to cost us. It's built to last. It's a modular design as well, which means any of the components on it can be easily swapped. This results in less downtime because if a component goes down, it can be changed within 24 hours. 
This is combined with 24/7 service support, meaning we can be on site any time night or day with the engineering coverage we've got. If one of these machines goes down, that's going to affect production – and it's affecting production every second that machine's not working. Nowadays with the demand on food being what it is, everybody's looking at efficiencies and how to increase productivity.
We've actually extended the two-year warranty to our inspection machines as well. All of the products we make are built to last a long time.
The training we do is in depth and certified. What that means is when we do the training, if the trainees don't show that they're competent in using that, we will issue a fail. If they pass, then it's certified and that is traceable back to our curriculum and standards. When an auditor goes in and asks how an operator has been trained, they've got the records on site, which are then traceable back to us and provide evidence that the person is competent in using that machine. Much more than that, when we go out to do the maintenance on it, we'll do our own audit of the operators because, let's face it, the best machine in the world is only as good as the operator.
Q) WHAT CAN YOU TELL US ABOUT THE MACHINE'S ABILITY TO INTERFACE WITH HIGHER LEVEL SYSTEMS?
A) The software is written in such a way that it can easily integrate with various other systems. For example, accounts packages like sage for invoicing, online ordering portals or higher level ERP's. However, the system will run stand alone with scalable software modules giving full product traceability through the factory, including goods in, sales order processing, purchase order processing, batch cutting, recipe, stock, accounts and despatch. 
These all run on the same WPL-S hardware, giving our customers the maximum flexibility and ability to run all modules on all machines, or starting small, all modules on one machine. Adding additional units later is simple.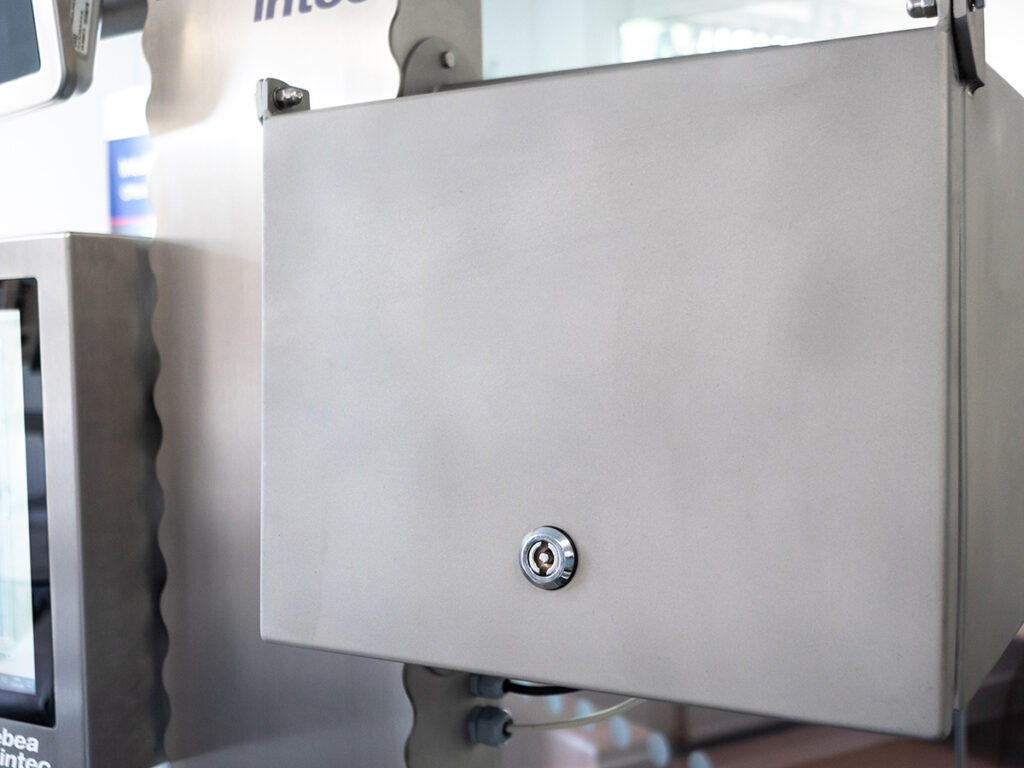 Q) WHAT FEEDBACK HAVE YOU RECEIVED SO FAR?
A) R&J Yorkshire's Finest Farmers and Butchers are using the WPL-S. The machine has increased productivity levels and reduced cleaning time of machinery within their factory. The speed of weighing and operation has helped them immensely.
So far, wherever we've installed this machine and followed it up with support, we haven't had one customer who hasn't said it is amazing.
Q) HOW FLEXIBLE IS THE PRODUCT IN TERMS OF CUSTOMERS BEING ABLE TO TAILOR THE MACHINE TO SUIT THEIR OWN REQUIREMENTS?
A) The various software options start with the basic version, which is a single machine. Then you've got the network, then the management, then traceability systems, so it will do incoming and despatch. The software ties everything together. It's bespoke and configurable in the way the customer wants to use it. While it's standard software, no two configurations are the same. The customer doesn't get customised software; what they get is configurable software they can setup to suit individual requirements.
If somebody wants two printers, they can have two printers on it. If somebody wants to add a large platform for incoming products for example, we can link to one of the larger platforms. These are all standard options but each one can be configured. Because it's a modular design, we start with the same machine but bolt different options on to it. 
For the customer, it makes it a competitive price because it means we're using the same fabrication each time; we're just configuring different hardware options on. The same applies with the software.