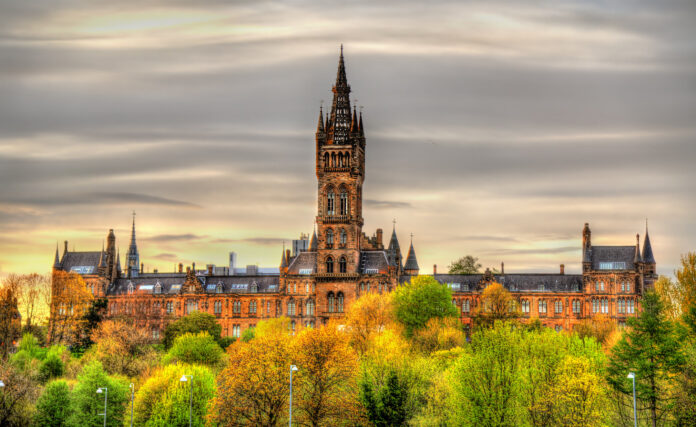 THE University of Glasgow and Everledger have signed a memorandum of understanding (MOU) to join forces to tackle fraud within the whisky industry.
The collaboration will see researchers at the university fit intelligent Everledger anti-tamper bottle closures to rare whiskies of which they have been tasked with authenticating the provenance by leading brands, retailers, auction houses and collectors.
The university said that the Scotch in each individual bottle will be analysed using technology from its Scottish Universities Environment Research Centre (SUERC) proprietary technology – allowing the bottles to be protected and connected to the blockchain using near field communication (NFC) tags, thus holding a digital record certifying the whisky's origin and age.
In 2018, researchers at SUERC estimated that as much as 40% of all rare vintage whiskies in circulation could be fake. The market for sales of collectable bottles of single malt Scotch whiskies totalled £57.7 million in 2018.
To put a stop to this, the university said that SUERC has developed a way to accurately determine when whiskies were distilled through radiocarbon dating. By being granted unprecedented access to samples of the world's rarest whiskies, researchers have created a unique radiocarbon dating curve which is now used to determine the age of all types of vintage whiskies.
When tested in 2018, a test of 55 bottles marketed as being rare Scotch showed that 21 were either fake or not distilled in the year stated. With the verification of this important information now possible, SUERC's customers were keen to go further and add an additional element of security to the process to guard against any risk that a rare bottle might be tampered with after it has been dated.
The university said that customer feedback led to the team opting to use Everledger's intelligent bottle caps and blockchain platform. Launched in April 2020, the technology was designed to help the wine and spirits industry tackle the growing challenge of counterfeit alcohol.
Once radiocarbon testing is complete, researchers will add an NFC-powered tamper detection label to the bottle cap and create a unique digital identify for the whisky. This will create a digital record and any future chain-of-custody data will be captured through blockchain technology, and with the tap of a smartphone, all the information will be accessible.
Gordon Cook, head of the SUERC radiocarbon laboratory and a professor at the University of Glasgow, said, "This method for identifying fake malt whisky samples extends from the removal of small samples through the cork, to alcohol distillation, high precision analysis and finally, interpretation of the radiocarbon data using a unique calibration curve developed by our laboratory. This research has been carried out in response to a growing interest in these whiskies that, if genuine, can be worth tens of thousands of pounds per bottle, which may encourage fraudsters to attempt to fake the more expensive brands. We're proud that we are now able to provide the first and only fully secure whisky age verification service in the world with the support of Everledger.
"One aspect of the process that has eluded us is securing a permanent digital record of a whisky's origin and age. We are therefore absolutely delighted to establish a partnership with Everledger who will provide a lasting seal and a digital record of the whisky and details of its radiocarbon analysis. It's the perfect way to provide additional peace of mind for those who choose to have us verify their whiskies, and to help cut down on the trade in fakes."
Calogero Scibetta, Everledger's senior vice president of commercials in Europe, added, "Using technology to bring more and more scientific methods for authentication in the Wine & Spirits industry has been a committed focus for us since day 1, and we are delighted to work with SUERC on whisky authentication and protection. We are honoured that such an institution has chosen to adopt the Everledger Platform as their platform for provenance and authenticity for the industry."