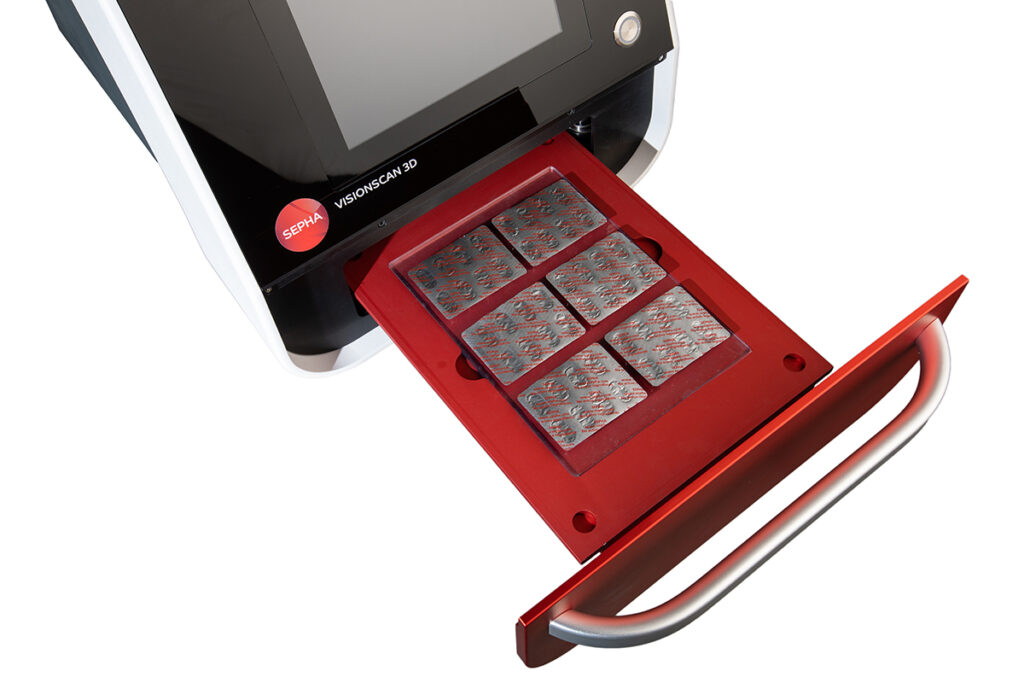 SEPHA, a specialist in leak test solutions for the pharmaceutical packaging sector, has announced it will be introducing its patented 3D leak detection technology for blister packs via two live online webinars on the 2nd and 3rd December 2020.
Aimed at pharmaceutical manufacturers, the firm said the new technology incorporates a 3D sensor to provide volumetric measurement to assess the integrity of a range of pharmaceutical solid dose and flexible barrier packaging.
The first application will be released with Sepha's latest model of non-destructive blister leak testers, the VisionScan 3D. This machine will use the 3D technology in combination with differential pressure and vacuum to detect leaks in individual blister pockets as low as 5μm (pack and material dependent). Sepha added that the technology can be applied to all foil types and different text patterns can be tested with one setting.
Philip Cooper, Sepha's head of technology and new product development, said, "We have been developing this technology for the past 12 months in response to customer demand for a non-destructive blister leak test solution that makes it easy to test different pack configurations with one setting. Validation and performance qualification processes can be time consuming, especially when different foil types are involved. Our 3D technology also allows for easy calibration and quick setup times to streamline the validation process."
Paul Smith, MD at Sepha, added, "We are very excited to introduce our new technology via our very first webinar. Covid-19 has seen all major trade exhibitions being cancelled or postponed, which has impacted all of us in different ways and we all must adapt. The VisionScan 3D offers pharmaceutical manufacturers a flexible, reliable, deterministic, and cost saving alternative to destructive blister leak test methods."