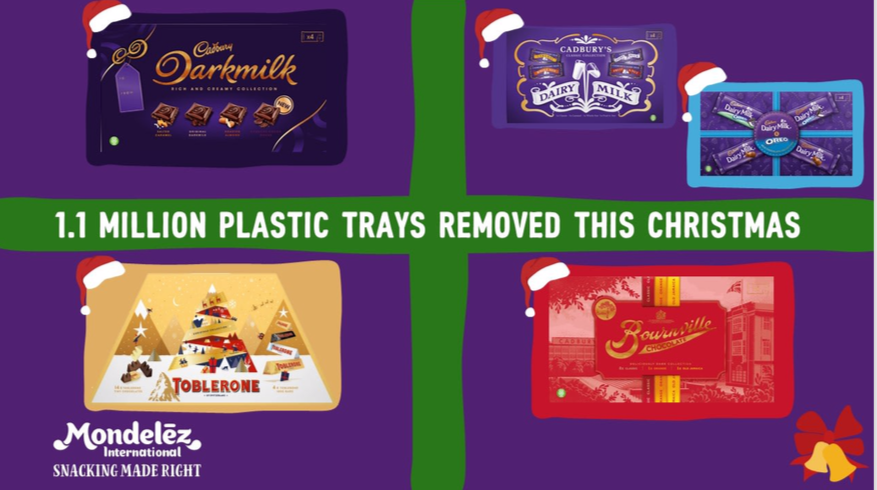 MONDELĒZ International has removed 1.1 million plastic trays from its range of Christmas selection boxes.
The company's selection box range, which includes Cadbury, Oreo and Toblerone, will now use cardboard trays instead of the traditional plastic versions – resulting in a 33 tonne reduction of plastic.
The firm has also committed to including a recycling labelling campaign, #UnwrapAGoodHabit, on the boxes in partnership with The On-Pack Recycling Label (OPRL).
Louise Stigant, UK managing director of Mondelēz International, said, "Reducing the amount of packaging we put into the world, and making it easier for consumers to recycle our products, is vitally important to us. The steps we are taking on our adult selection boxes, which follow the recent packaging reduction on our Cadbury large share bags, is an example of the varied approaches we are taking to tackle the shared problem of packaging waste."