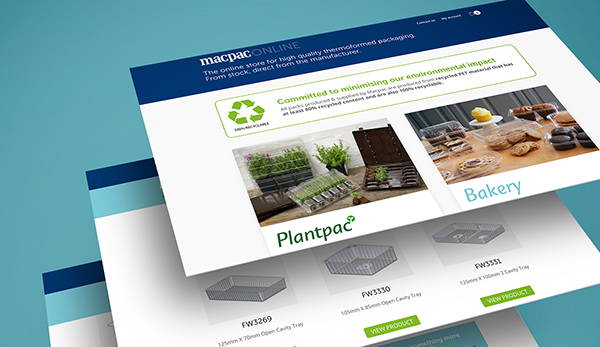 THERMOFORM specialist Macpac is expanding its online offering with the launch of macpac online, described as a digital 'shopping shelf' offering stock packaging in box quantities across bakery, general food and horticulture sectors.
The new site combines the firm's range of personal protection visors for critical care and frontline personnel as well as a modified hard hat visor for construction workers.
Macpac explained it has engineered the site for 'easy navigation and simple ordering'. The company will continue to supply larger quantities for companies requiring bulk deliveries by pallets through contact with the main office.
Macpac has been selling its Plantpac range on a digital platform for the past four years.
A company spokesperson said, "The new online site will operate alongside the existing main company website. We intend to broaden the platform going forward to cover other markets where we have gained reputation over nearly 50 years."