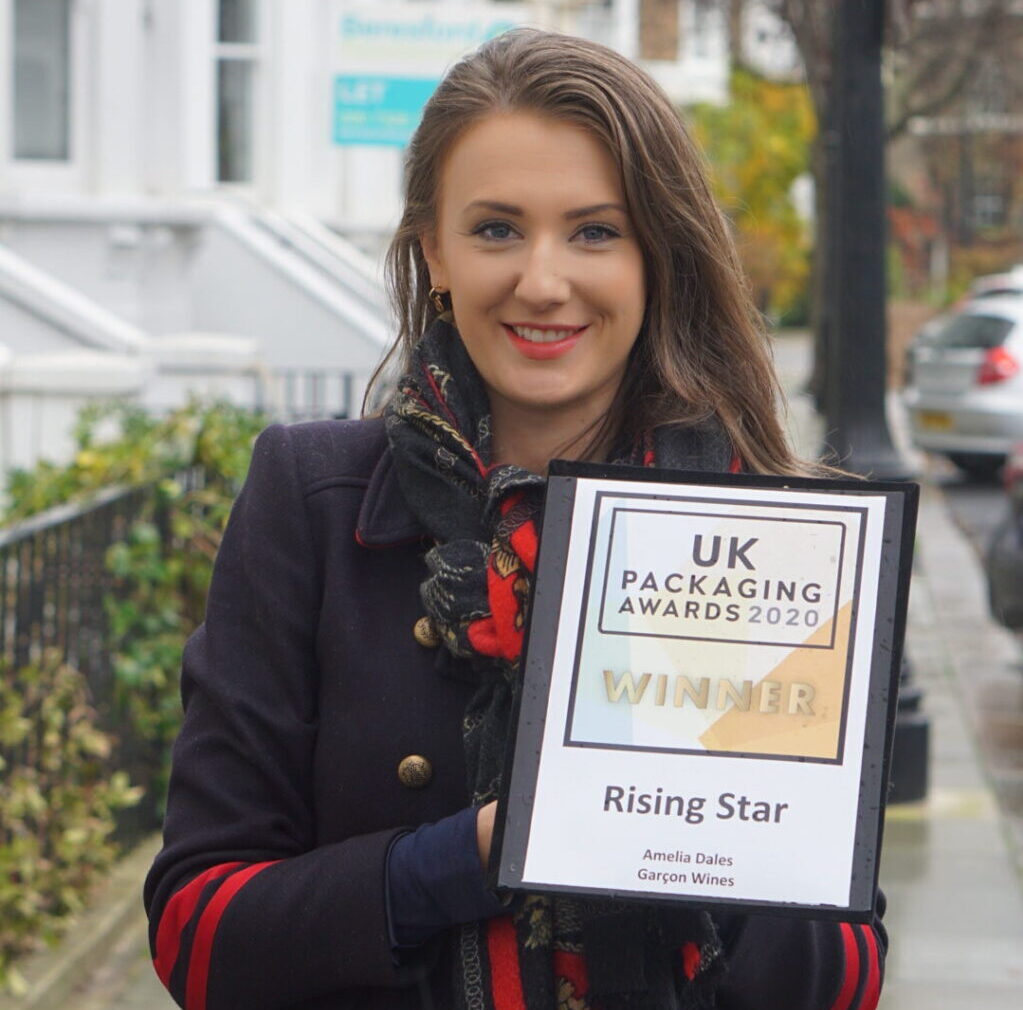 THE commercial director of Garçon Wines has been recognised with two prestigious packaging industry accolades.
Amelia Dales was awarded the rising star award at the UK Packaging Awards 2020, and, separately, was announced as one of this year's winner of the Packaging Innovations' 30 under 30.
Amelia had not previously worked in the packaging industry upon joining the firm. Initially the company's business development manager, she was recently appointed as commercial director.
As a start-up firm, Amelia's win marks the first time the rising star award has been awarded to someone working within an early-stage-start-up. A spokesperson from Garçon Wines added that the achievement sends a 'clear message' to other women that the packaging industry, and start-ups within, are a great place to shine.
Founded in 2016, the firm is famed for its sustainable flat wine bottles designed to fit through letter boxes. Amelia has spearheaded various collaborations, including an ongoing one with Accolade Wines.
On reception of the two industry accolades, Amelia Dales said "When joining Garçon Wines in early 2018, it was clear that there was huge potential for a rewarding and successful career but, importantly, to also have a positive impact on a global industry through the introduction and adoption of sustainable wine packaging. My journey so far has been beyond anything I could have imagined, and it is incredibly motivating, humbling, and pivotal to receive the rising star award and to have been named as part of the Packaging Innovations 30 under 30.
"I am deeply grateful for the opportunity, trust, and freedom to make my own mark on our company as we continue to go from strength to strength. I am proud to be part of a start-up with huge ambition that is driven by a passionate leader and dedicated team. The future of Garçon Wines is bright and I'm excited to play mypart in taking the company to new heights."
Garçon Wines CEO, Santiago Navarro, added, "We are elated that Amelia has won the rising star award at the industry-leading UK Packaging Awards 2020. Biases aside, we could not think of a more fitting winner and are deeply grateful, humbled, and honoured that she has been recognised with these two accolades. Amelia has been fundamental to every important commercial relationship we have built, as a multi award-winning company that is making waves in the packaging, wine, and drinks industries.
"As my second-in-command, she carries significant importance in our company's activities. She displays the commercial aptitude of someone twice her age, and benefits from the hard-working ethic and tenacity necessary to have the best chance of success. Thank you to Amelia for her continued commitment and dedication, and well done on this outstanding achievement."