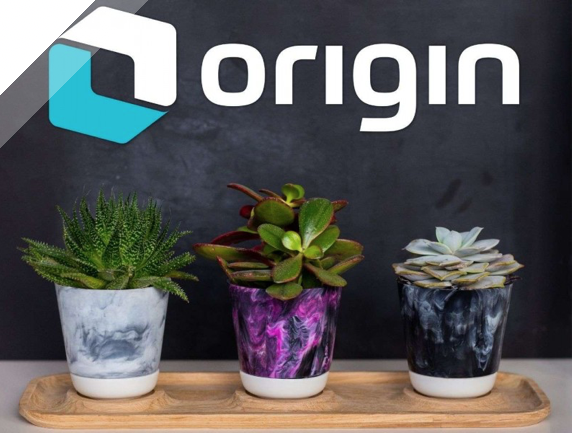 A product created from locally sourced plastic waste is to be sold at Aberdeen Christmas Market.
Created by Robert Gordon University (RGU) start-up company, Origin, the planter product has been developed through an approach to circularity which allows the firm to recycle materials and design products to be produced at the source of waste.
The Origin team – Daniel Sutherland, academic strategic lead, lecturer Ben Durack and student Scott Robertson – work from the firm's test hub at RGU's Garthdee campus, with all technology within the facility having been built by the team.
The university describe the firm's planter as being developed as a 'unique, locally collected and locally recycled' product.
Daniel Sutherland commented, "We believe that a de-centralised, micro-circular economy, model can lead to greater collective visibility of circularity and indeed a greater impact for our communities. We use locally sourced waste plastics to create our products, and we aim to develop a range of connected origin Hubs in other locations to do the same.
"We are thrilled to be launching our first product at the Aberdeen Inspired Christmas Market in December. This will be the first time you can buy our planters in person – and each one is truly unique as the manufacturing process introduces an individually marbled aesthetic so that no two products can ever be the same.
"Products made from plastic that have long lifecycles and are multi-use add real value to our world. Not only can they be used repeatedly, but they can be recycled and transformed into something new within a healthy circular economy."
Origin took part in RGU's startup accelerator, the first funded programme of its kind in the North East of Scotland which supports the diversification of the regional economy through the yearly creation of new businesses.
Daniel continued, "At Gray's School of Art, sustainability is an important context for our students and our staff. As such, the opportunity to take part in the first RGU Accelerator to take action in this area was fantastic. This has helped us to raise funding for research and development, and to partner with organisations such as Zero Waste Scotland to apply our research and our design approach to other areas in Scotland to date."