PROMOTIONAL FEATURE
YORKSHIRE Packaging Systems, leading supplier of shrink and stretch wrapping solutions in the UK, has completed a number of recent installations to deliver cost, efficiency, and safety benefits for customers.
One project involved the supply of a turntable stretch wrapping machine at ECOUREA's warehouse in Rushden. The firm manufactures aqueous marine chemicals and also specialise in nitrogen oxide reduction technologies and emission control solutions. ECOUREA approached YPS, looking to upgrade their hand wrapping process to an automated solution. They required a machine that would wrap collations of four 55-gallon barrels of chemicals together on pallets ready for transit, in order to achieve total load security. Taking into account the weight of the drums and potentially corrosive contents, ECOUREA understood a stretch wrapping machine could bind the loads more tightly and safely than an operator could achieve by wrapping manually. The company also wanted to reduce plastic film usage.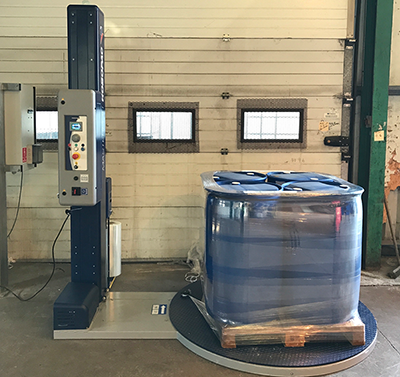 YPS recommended the Robopac semi-automatic standard turntable wrapper. With its soft-start feature, the machine ensures large and bulky products remain in place as wrapping cycles begin and its film banding facility allows additional film to be applied only at vulnerable points to achieve total load stability without waste. Its power pre-stretch film carriage allows for a 250% stretching capacity to achieve extra yield from every film roll without compromising strength. 
Since installation, the company has achieved increased warehouse efficiency, reduced film consumption and minimised damage to products in transit. They have also been impressed with the warranty and service contract package offered by YPS. 
Alex Roberts, Operations Manager at ECOUREA said, "Thanks to YPS we now have complete confidence that our chemicals can withstand domestic and international carrier networks safely and securely. The new stretch wrapping machine has made our busy despatch area far more efficient and organised."
Another project saw YPS supply and install a rotary arm pallet wrapping machine into Xtratherm's factory in Ireland. Xtratherm is a household name in the construction industry, offering a wide range of insulation solutions for floors, walls and roof cavities.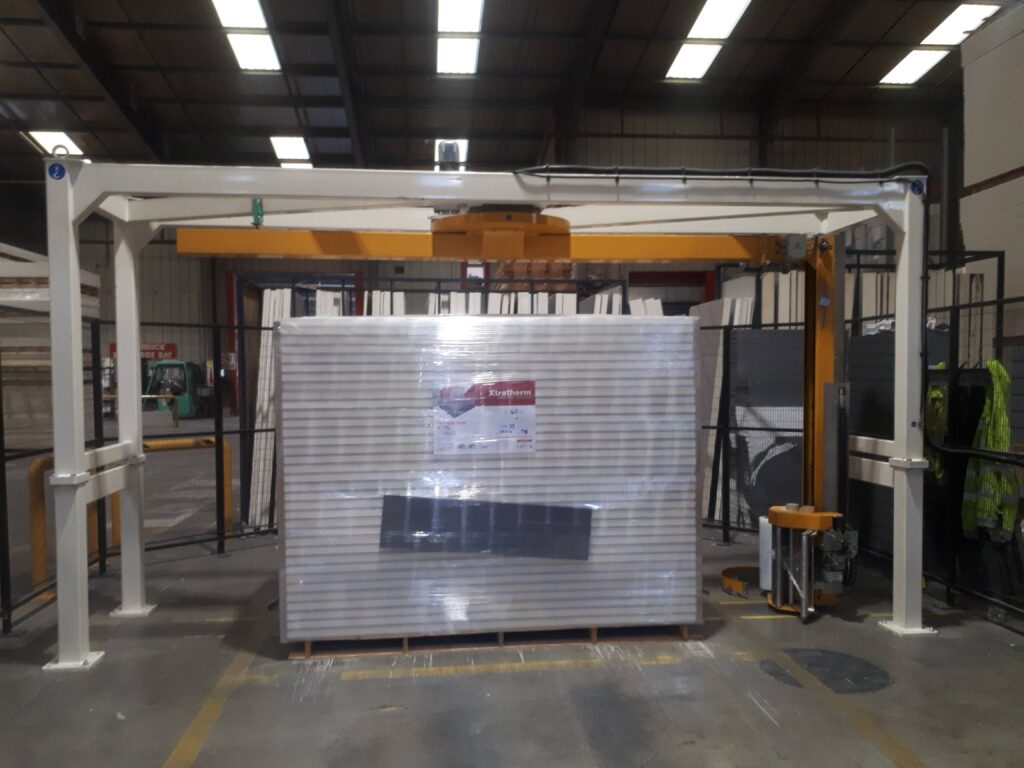 For many years Xtratherm wrapped their pallets of insulation board semi-automatically but were looking to automate the process with a bespoke stretch wrap machine. The challenge was to find a system large enough to handle their entire product range, the largest of which measured 1200mm x 3000mm long, whilst keeping costs and environmental impact low. Negating health and safety risks to their workforce was also a priority.
YPS supplied the company's extra wide automatic rotating arm stretch wrapping machine, built by TOSA. Its larger frame meant the film dispensing arm could completely encircle every size of pallet with ease, whilst the pallets could remain stationery during the process to guarantee load stability. The perimeter was fully fenced for safety and a light curtain sensor was integrated to detect any human entering the machine, which would initiate an emergency stop. The equipment also boasts a high stretch capability of 250% to achieve more coverage from each roll of pallet wrap. 
Seamus Hartnett, Projects Manager at Xtratherm said, "I am delighted with the rotating arm wrapper which has been running smoothly for over six months now. It's transformed our despatch process which is now more efficient as a result and it's minimised damage to even our very largest insulation boards during transportation."
YPS also installed a semi-automatic stretch wrapping machine for Kent-based chemical distributor, Monarch Chemicals.
YPS met Monarch at a packaging trade fair. At this point they were manually wrapping pallets of bottled product by hand. As demand was increasing, Monarch required a machine that would achieve increased output and efficiency. The firm also wanted to reduce film usage and wastage. 
YPS recommended the Robopac Masterplat semi-automatic turntable machine. This machine is designed to optimise performance and capacity of every roll of stretch film. With an inbuilt height recognition sensor, the machine detects the precise dimensions of each pallet and distributes only the exact amount of film required for full and even coverage without waste. It also boasts an impressive power pre-stretch exertion of 250% in order to wrap more pallets with each roll. Both features contribute to a reduction in plastic film usage without any loss of performance or security. With variable speeds of between 5-12 rotations per minute, the Masterplat allows Monarch to tailor the output of the machine to match fluctuations in demand. Monarch found that demand increased this year when coronavirus struck and consumers purchased chemical hygiene and cleaning products in droves. In response, YPS concentrated all efforts to reduce the lead time on the order and install the machine in April, as well as deliver comprehensive operator training.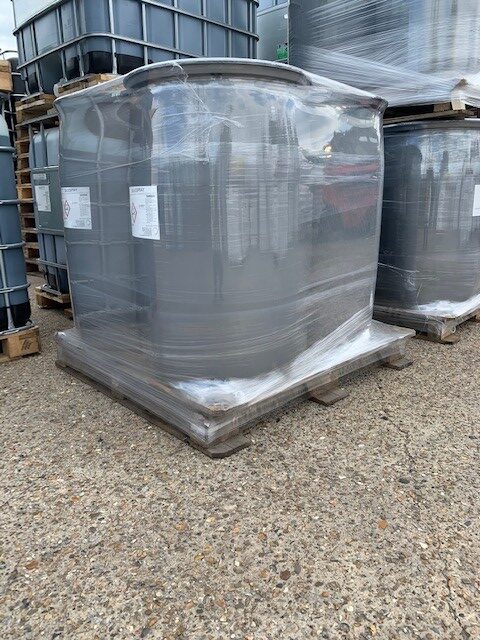 Josh Gibson, Director at YPS said, "Working with Monarch Chemicals on their stretch wrapping project has been a pleasure. Like YPS, they are customer-centric and pride themselves on delivering the best service possible. So, when the machine was needed rapidly to uphold their customer service levels in a challenging time, we pulled out all the stops to make this happen."
• 01924 441355 www.yps.co.uk