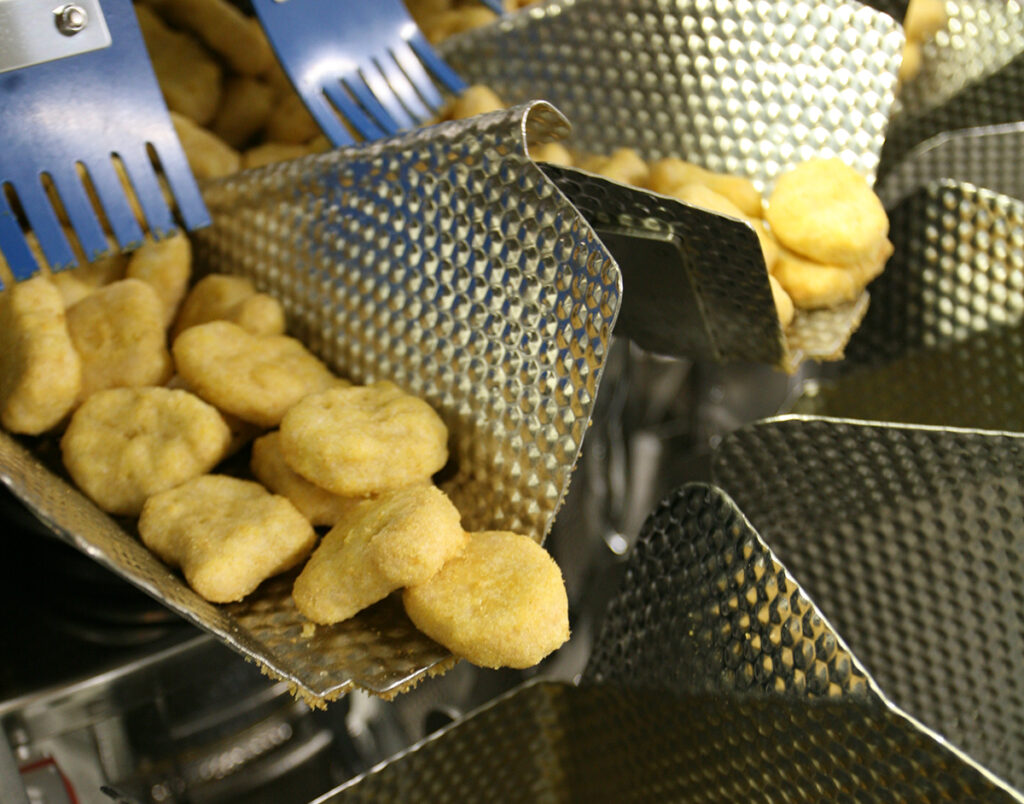 ISHIDA has revealed how its multihead weighing technology has helped a German ready meals manufacturer increase chicken nugget output by almost threefold, while the Ishida IDCS II checkweigher software is further helping the company to boost productivity.
The new systems at G+G Convenience feature two 14-head CCW-RV multihead weighers capable of delivering up to 90 weighments per minute, depending on the product, which can be frozen or chilled. G+G also installed four Ishida DACS-G checkweighers, which check the target weight against a particular part of the process at two different production points.
The introduction of the two CCW-RV weighers has enabled G+G to achieve an output of 2.6 tonnes per hour compared to 1 tonne previously. 
Martin Warzukowski, head of the convenience department, said, "The settings for the weigher sections can be configured separately to ensure consistent weights are made. Ensuring consistently high performance is very important. We run a three-shift operation and cannot afford any downtime."
The bags of nuggets are checked by DACS-G checkweighers to make sure they meet the correct weight. The machines are equipped with a high-speed loadcell with an accuracy of 0.2 grams and a system that compensates for floor vibrations. Operators can switch between two settings at the touch of a button, which means the checkweigher can be used for a wider range of products. 
After being packed into cartons with an accompanying dip added, another DACS-G checkweigher checks the target weights to make sure they all contain the dips. An integrated metal detector completes the quality control for foreign body detection.
The checkweighers collect data from every pack on the production line, with the IDCS II web based software providing information such as downtime, product loss, performance and quality.