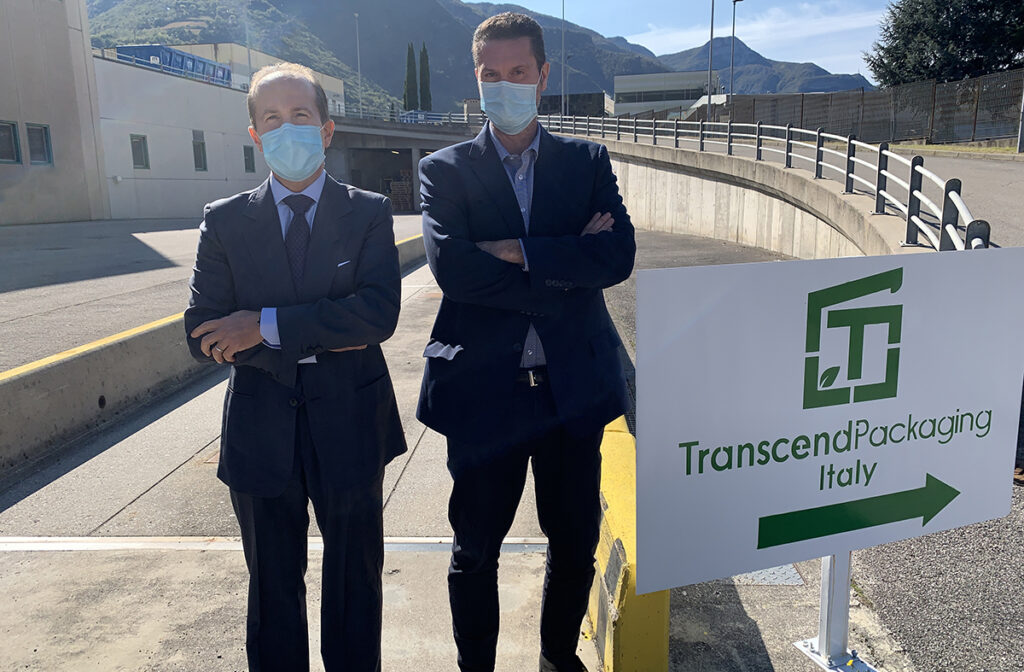 UK-based sustainable packaging specialist, Transcend Packaging, has announced it is expanding into Italy with an additional production facility, dedicated to producing paper straws.
The factory will have capacity to produce up to two billion paper straws per year, consisting of both quick-service-restaurant and u-bend Industrial straws. These will be produced at the new location in Ala with contracts from major brands already signed.
Transcend revealed it will operate the facility in partnership with ICIS Group, a packaging company with a track record of working with international brands. This, the business added, will allow firms across Europe to source paper straws made within the EU before the July 2021 deadline.
The straws will be manufactured using FSC-certified sustainable paper and food safe inks.
Lorenzo Angelucci, CEO of Transcend Packaging, said, "With Brexit approaching, we want to reassure our partners of the strength of our supply chain across Europe. The part of Italy we're expanding to offers easy access to Northern Europe, specifically Germany and Austria, so the location offers excellent trade links."
Businesses in the EU face a new single-use plastics ban from 2021. Transcend said that having a team on the ground in Italy places the company in a stronger position to support businesses through this transition.
Angelucci added, "European businesses are in a race against time to meet the new regulations on single-use plastics and replace their plastic straws. It is our ambition to support as many businesses as possible in their transition to paper straws in time to meet this deadline. Partnering with ICIS will expand our reach even further, and our customers are prepared to reap the benefits of our new partnership and production capabilities."
Antonio Ratti, MD of ICIS/GM of Transcend Italy, commented, "Transcend is the leading European paper straw manufacturer and we at ICIS are delighted to be part of this. Being able to produce Italian-based sustainable products has such importance in our business and we are excited to deliver to European customers. We're delighted to welcome Transcend to Italy and look forward to working together."