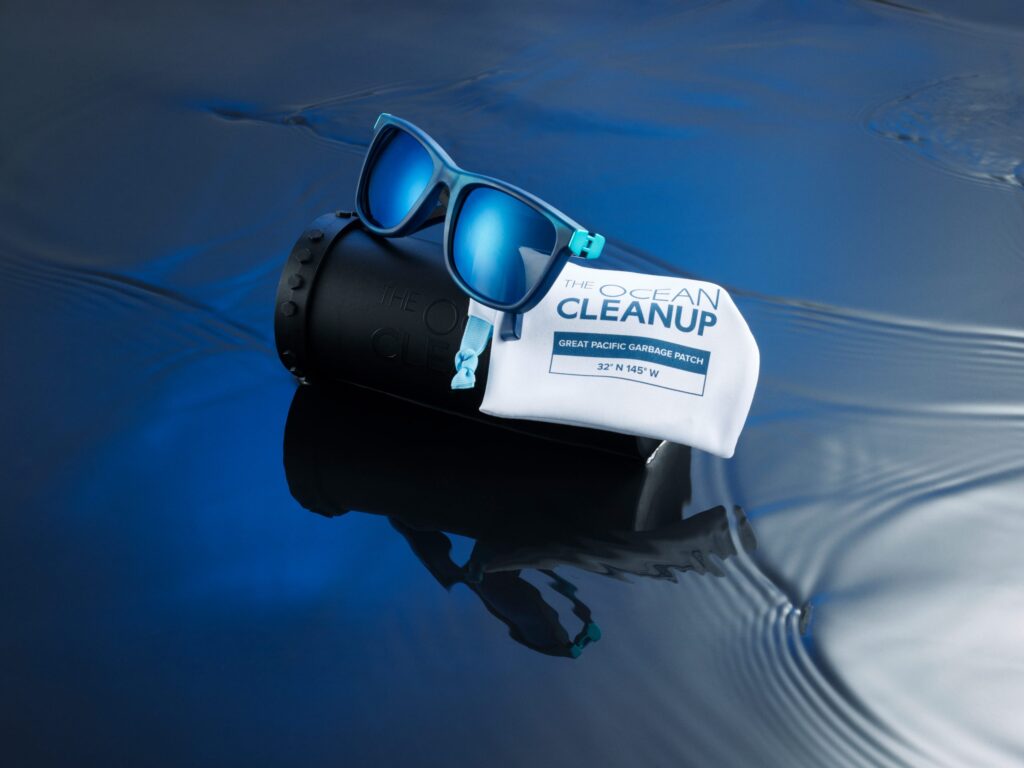 SUNGLASSES made from waste collected at the Great Pacific Garbage Patch have been developed in a bid to tackle ocean debris.
The Ocean Cleanup, a Dutch non-profit organisation which develops advanced technologies to tackle ocean waste, unveiled the £180 sunglasses with the promise of all proceeds going towards clean up operations.
The sunglasses are marketed as giving consumers the chance to own a piece of the infamous gyre of marine debris in the Pacific Ocean. The organisation said that recycling ocean plastic at such a commercial scale has never been done before.
The Ocean Cleanup added that sunglasses were chosen as the first product from the initiative because they wanted to offer something that is durable and useful, with the accessory intended to last and stay valuable.
The product was designed by California designer Yves Béhar and his team at fuseproject, before being crafted in Italy by Safilo – one of the country's leading eyewear companies and manufacturers.
The Ocean Cleanup said that, because all proceeds are going towards future cleanups, each pair of sunglasses sold is estimated to enable cleaning an equivalent of 24 football fields – meaning that every pair is sold, 500,000 football fields of clean up would be possible.
Boyan Slat, founder and CEO of The Ocean Cleanup, commented, "It's incredible to think that only a year ago this plastic was polluting our oceans and now it's something beautiful, thereby turning a problem into a solution. Of course, The Ocean Cleanup is only here today because of our supporters, so I am excited these sunglasses are just another opportunity for everyone to be part of the cleanup and help us maximize our impact. I am thankful for the support of our followers and our partners and for their dedication and efforts to realise this very important step on our mission to rid the world's oceans of plastic."