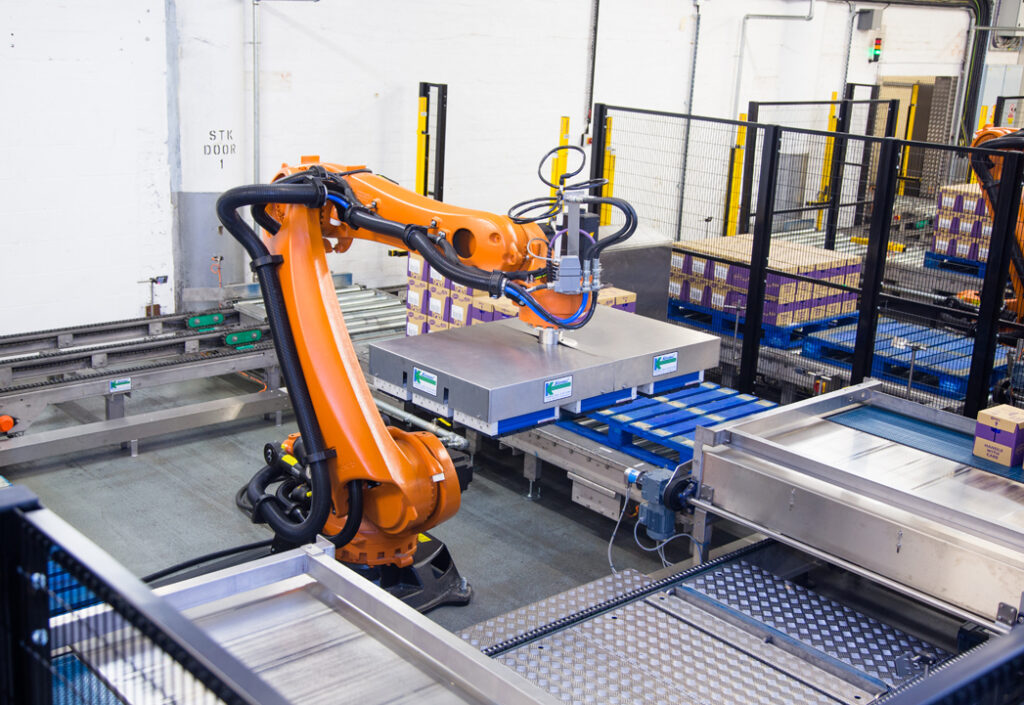 KENSAL Handling Systems has revealed details of a recent project to install an end of line palletising system for a cake manufacturer. The system, which feeds from six separate packing lines and runs at different speeds, is split into three pairs, with two lines feeding three robotic palletising cells. Kensal explained that this ensures flexibility and a quick changeover. 
In line with growing interest in consolidating palletising/stretch wrapping to free up space for additional packaging capacity, all six outgoing pallets also feed a single stretch-wrapper before going into a central warehouse system. 
Due to the variety of cases available on each line and the range of stacking patterns required, each head features nine independently controlled vacuum lifting zones. 
The heads are fitted with four mechanical pallet grippers for picking and placing empty pallets. This helps ensure there is no contamination of the vacuum heads by the likes of wooden splinters.