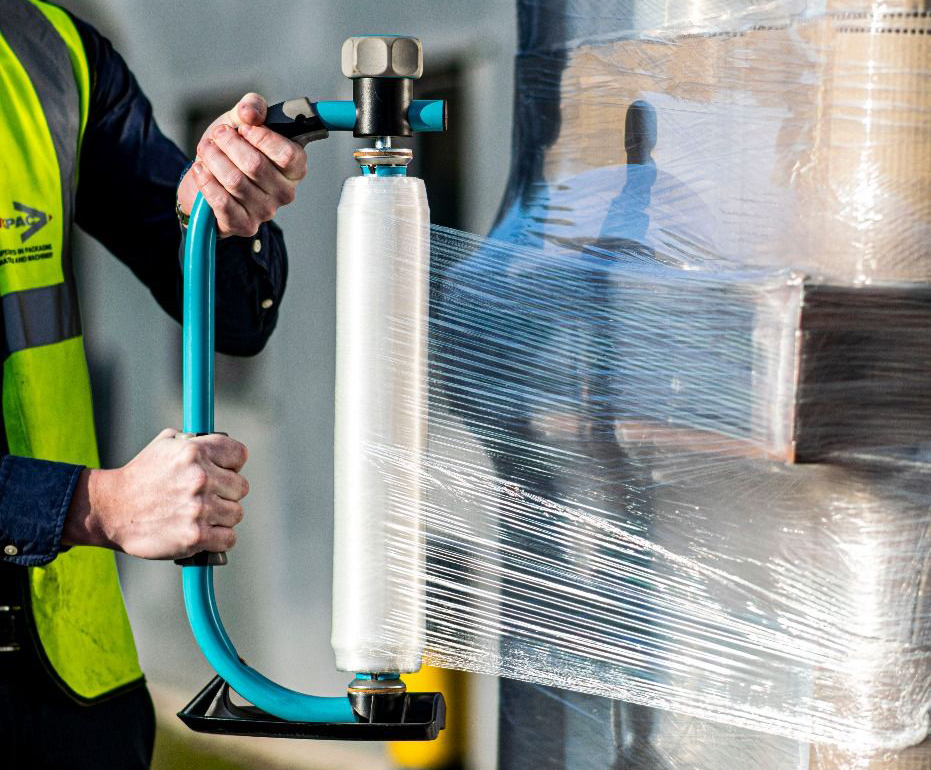 A new self-gripping stretch film system has been tipped to help alleviate common problems of manually wrapping pallets, such as backache and fatigue.
Unlike regular dispensers, grip features a twist-lock system, described as making changing the film roll quick and easy. Upon change, the core retention mechanism ensures the roll is secured in place and allows the user to set the perfect tension for their needs.
The tension controller means users don't need to apply as much pressure during application and automatically provides equal stretch across the width of the film, reducing the 'neck down effect' and ensuring even pallet coverage. The dispenser also features a soft non-slip handle which reduces hand muscle tension. 
All films are made using recycled materials as well as being 100% recyclable.
The system is available to buy through Kwikpac. A representative for the firm said, "We were very excited to partner with grip Systems and bring their product range to our customers within the food and drinks sector. The feedback we've received from clients has been overwhelmingly positive and it's fantastic to see customers are not only enjoying the benefits of the product but also reducing their waste and saving money in the process."