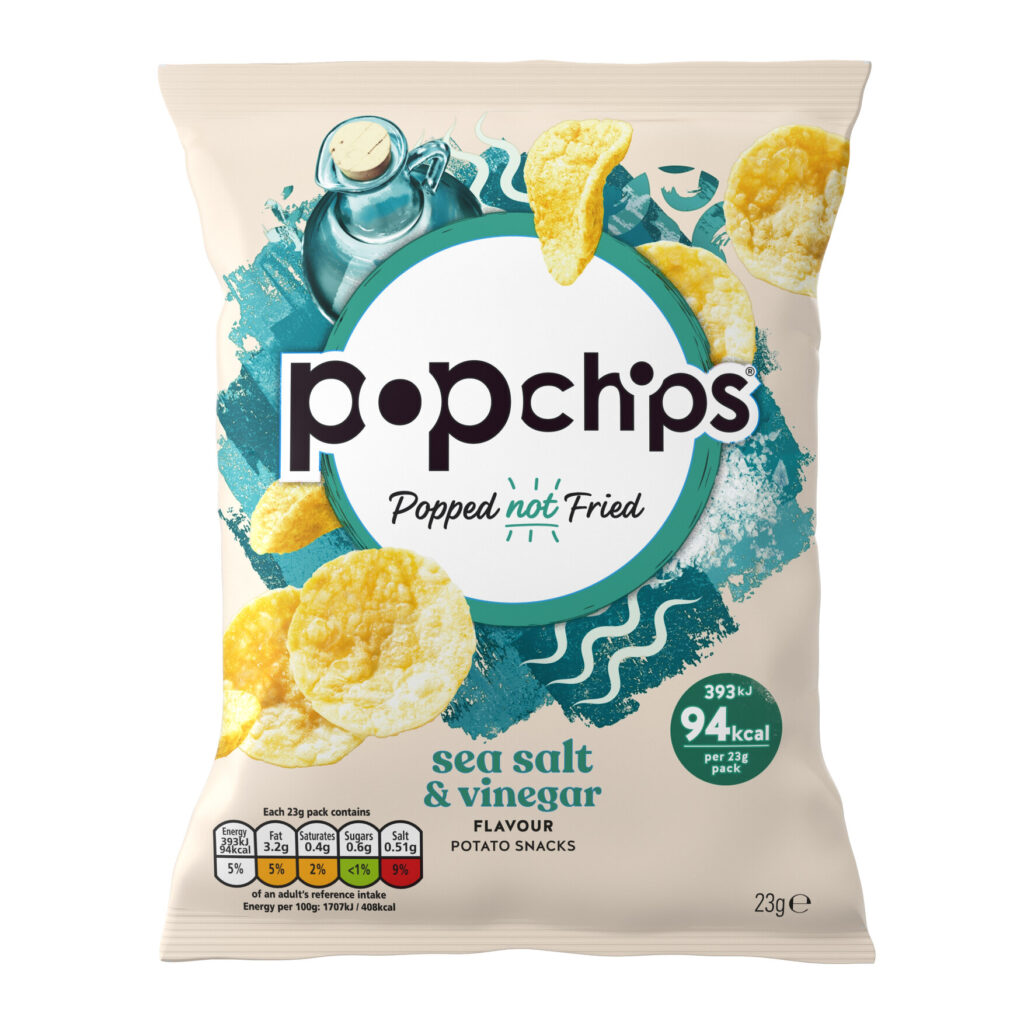 KP Snacks has unveiled a new modern pack design for its Popchips range, which will also bring a reduction in the amount of plastic used in the packaging of the low-fat snack.
The firm said that the new design will help the brand standout and is more 'fun and relevant', with hopes of it appealing to consumers from a design perspective and thus increasing purchasing intent.
It added that the new design has brought a reduced amount of plastic used on the inside and outside of the packs. KP Snacks estimate that the move will save 23 tonnes of plastic annually – the equivalent of over five million packs per year.
Having previously been co-produced in the UK and Belgium, production of the packaging will now solely be based in the UK at the firm's brand new, 1,8000 square metre facility at their Ashby-de-la-Zouch factory – creating 24 jobs in the process.
Kevin McNair, marketing director at KP Snacks, commented, "This is an exciting time for Popchips. Alongside our new pack design and packing reductions, we're delighted to be able to bring production in-house at our state-of-the-art Ashby factory.
"KP Snacks is a significant player within healthy snacking with a broad range of permissible snacks to suit all occasions. popchips is a fun, tasty and accessible brand in this space.  Better for you doesn't have to be boring and our new pack design reflects the positive, fun and colourful personality of the Popchips brand."