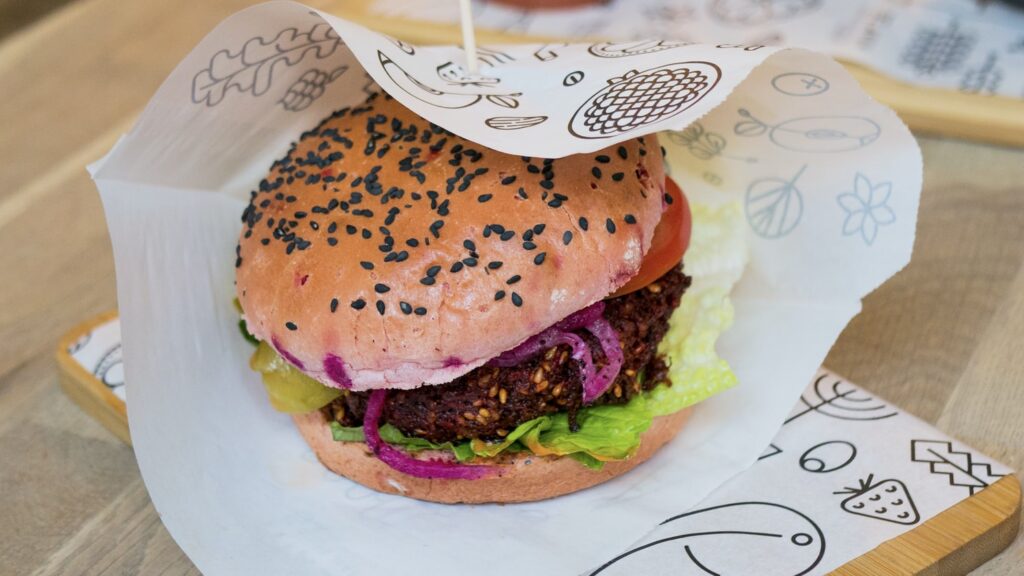 THE EU could ban the use of terms such as 'burger', 'sausage' and 'cheese alternative' on the packaging of vegetarian and vegan products under new proposals.
A final vote on the plan is expected to commence on the week beginning October 19. If passed into law, it could see vegetarian burgers branded as 'veggie discs' and vegetarian sausages as 'veggie tubes', according to international food awareness organisation, ProVeg.
Farming and meat lobbyists have argued that terms commonly associated with meat products mislead consumers when attributed to non-meat products. One campaigner, Jean-Pierre Fleury, chairman of Copa and Cogeca Beef and Veal Working Party, even went as far to say it is an 'obvious case of cultural hijacking'.
He said, "Certain marketing agencies are using this to deliberately confuse consumers by promoting the view that substituting one product for another has no impact on the nutritional intake.
"This path is paved with good intentions, but it will open the door for other confusing denominations to emerge in the long term. We are about to create a brave new world where marketing is disconnected from the real nature of products, which is just asking for things to spin out of control."
In February of this year, the National Beef Association called on tougher food labelling regulations. The association claimed that the vegetarian food 'movement' was 'piggybacking' on the ethical, traceable and trusted food source provided by the UK beef industry.
However, a UK House of Lords committee ruled in 2019 that the EU proposals would reduce consumer clarity, be a barrier to growth for a 'burgeoning' sector of the food industry, and ultimately make it more challenging for people to reduce the amount of meat in their diet.
A UK Government spokesperson said, "The committee heard no evidence that consumers had felt they were misled by meat-free products and less than 4% of people had ever unintentionally bought a vegetarian product instead of a meat free version. Further, witnesses were unanimous in the view that current naming conventions around vegetarian burgers and sausages in particular are clear and easy to understand."
A petition by ProVeg to block the proposed ban has attracted over 174,000 signatures. The organisation argues that terms such as 'burger' and 'sausage' provide important information to consumers regarding the taste and uses that they can expect from the product.
Jasmijn de Boo, vice president of ProVeg, said, "There is absolutely no evidence to suggest that consumers are confused or misled by the current labelling of vegetarian and vegan products. On the contrary, there is strong evidence to suggest that renaming them would create confusion. Over 100,000 people already agree with us."