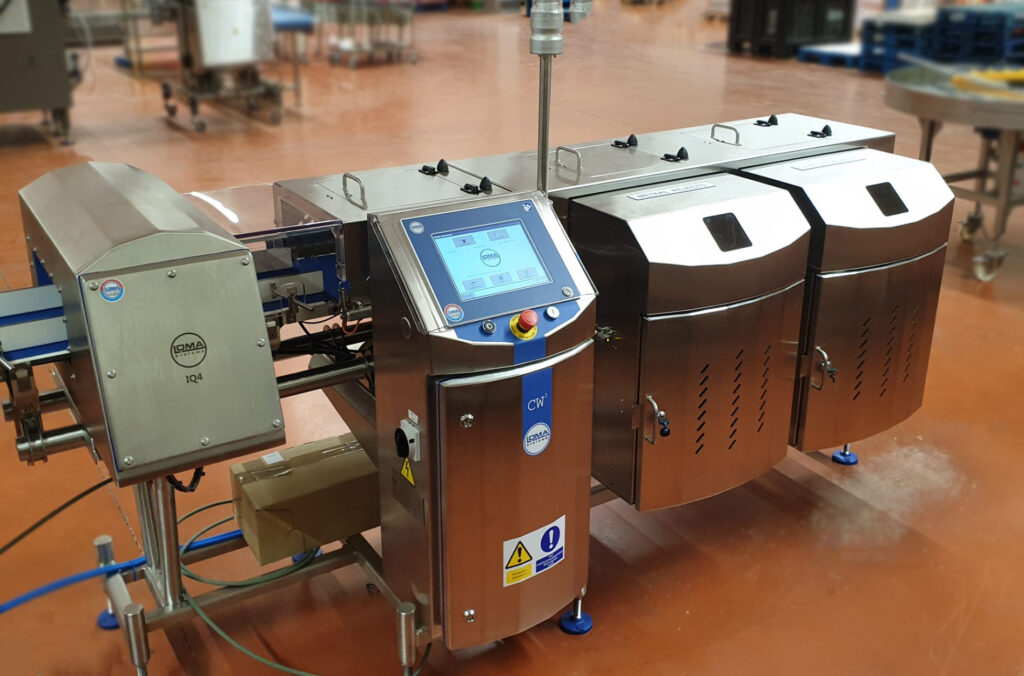 AS the food manufacturing sector focuses on improvements and measures to increase resilience during times of unprecedented demand – such as the early stages of the Covid-19 pandemic – Loma Systems said its technology has assisted manufacturers in increasing food safety and compliance.
Loma described its series of combination systems as the 'ideal solution', combining metal detector or X-ray inspection with an intelligent checkweighing solution. The firm's combination systems were created to help food manufacturers with some of their challenges, whilst ensuring they produce food that is not only contaminant-free, but at the correct weight. 
Loma said the benefits of combination systems include: a complete 'check and detect' system from a single supplier; an integrated system that saves line space; and a retail specification achieved through one CCP. 
For those requiring detection of metal or other foreign bodies combined with a checkweigher, Loma has developed three combination system options: the CW3, which is a metal detector and checkweigher with a single touchscreen control to manage all aspects of inspection, with respective weight and contaminant reject stations; the X5C-CW3, which is an X-ray and checkweigher described as being 'perfect' for inspecting retail-packed convenience food, smaller food products packaged in foil and end-of-line packaged goods up to 280mm wide by 110mm high and weighing up to 6kg – this uses linked touchscreens for easy use, plus weight and contaminant reject stations; and the X5 Spacesaver-CW3, which is another X-ray and checkweigher solution, but is more suitable for bigger food products up to 180mm.
Ivor Milne, regional sales manager for Loma Systems in Scotland, said, "I've been with Loma for six months, with a number of my customers in Scotland not only opting to invest in an inspection system, but also incorporating a checkweigher. Whilst the Loma portfolio has included combination systems for many years, from my customer experience the combination systems are growing in popularity as food manufacturers want to minimise their supplier base, but still want the best CCP solutions the market can offer."