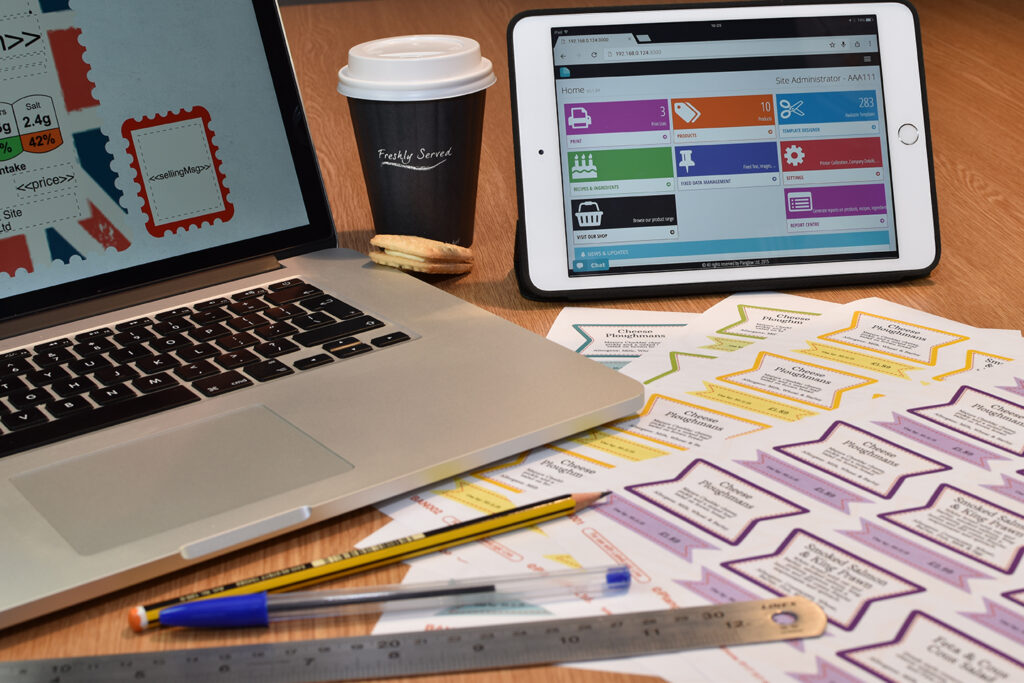 By Holly Taylor, PR and marketing manager at Planglow.com
THE most pressing upcoming legislative change in food packaging labelling in the UK is Natasha's Law. Set to come into full effect at the end of summer 2021, the legislation will require caterers selling pre-packaged food and drink to include full ingredient labelling with allergens highlighted in bold.
Natasha's Law will drive essential change in food labelling standards that will help to protect the two million people living with diagnosed food allergies in the UK. Whilst caterers are not legally required to implement changes until next year, we urge food-service businesses to start updating their packing now to include correct allergen information. If – like many operators – you are concerned about how this will impact your business, labelling experts Planglow have a solution: LabelLogic Live. 
The labelling software, recently awarded the Best Labelling Supplier of the Year 2020 accolade at the UK Enterprise Awards, enables you to create, amend, update your labels on the go. Cloud-based, Planglow's specialist software automatically updates to align with any change in legislation, meaning caterers can easily stay ahead of the curve and ensure that the information they are providing to customers is compliant at all times.
Designed to make the process of creating and printing labels easy and streamlined, LabelLogic Live incorporates a full nutritional recipe builder that enables users to display nutritional tables and reference intakes with ease. Paired with LabelLogic Live's most recent 'auto-allergen' update, caterers can effortlessly highlight any allergens that their products contain so that caterers can create accurate and up-to-date labels that can be printed from a regular printer.
Planglow's most recent partnership with menu management software companies, such as Fretwell Hopsitality, allows caterers to import data directly into LabelLogic Live at the click of a button. Thus saving time and reducing the chance of human error. 
LabelLogic Live is, in a nutshell, a really straightforward way to create food labelling online (with as much or as little information as you require). The software can be accessed from any device connected to the internet and caterers can design attractive, compliant labels with no specialist equipment required. With Natasha's Law on the horizon, there hasn't been a better time to trial the software.