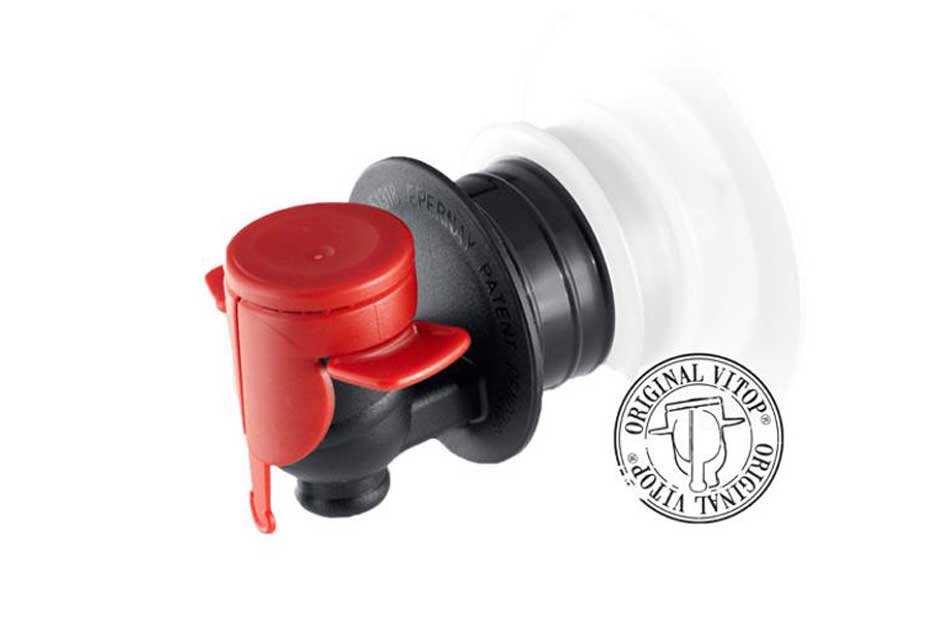 SMURFIT Kappa has confirmed that volumes of its Vitop tap have passed the five billion mark.
The Vitop tap forms part of the firm's bag-in-box range, a collection of sustainable packaging solutions for liquid and semi-liquid products.
The products are described as having a low carbon footprint throughout the lifecycle of the packaging due to the 'efficient' use of materials and resources. There has been a series of sustainable innovations made to the range including a reduction in film thickness for the bags and the introduction of a more compact Vitop tap.
First designed in 1989 and produced at the Smurfit Kappa facility in Alessandria, Italy, the Vitop tap boasts a combination of tamper-proof design and high oxygen barrier that helps to extend product freshness and shelf-life.
Smurfit Kappa said it has seen a 'significant' rise in demand for its bag-in-box products in recent years. While initially used primarily for wines, the portfolio has been extended to include solutions for a range of food products including fruit juice, water, dairy produce, olive oil and also non-food products such as detergent and motor oil.
Didier Pontcharraud, CEO of Vitop said, "The success of our Vitop taps has evolved and grown over time since its invention in 1989. Since then we have continued to develop the design, driven the product innovation and we are continually exploring new materials and technologies.
"By using the experience and expertise of our nine Bag-in-Box plants across Europe and the Americas, we are making a product with outstanding performance; it's this in turn that has resulted in an incredible five billion Vitop taps being produced, something as a team we are all extremely proud of."