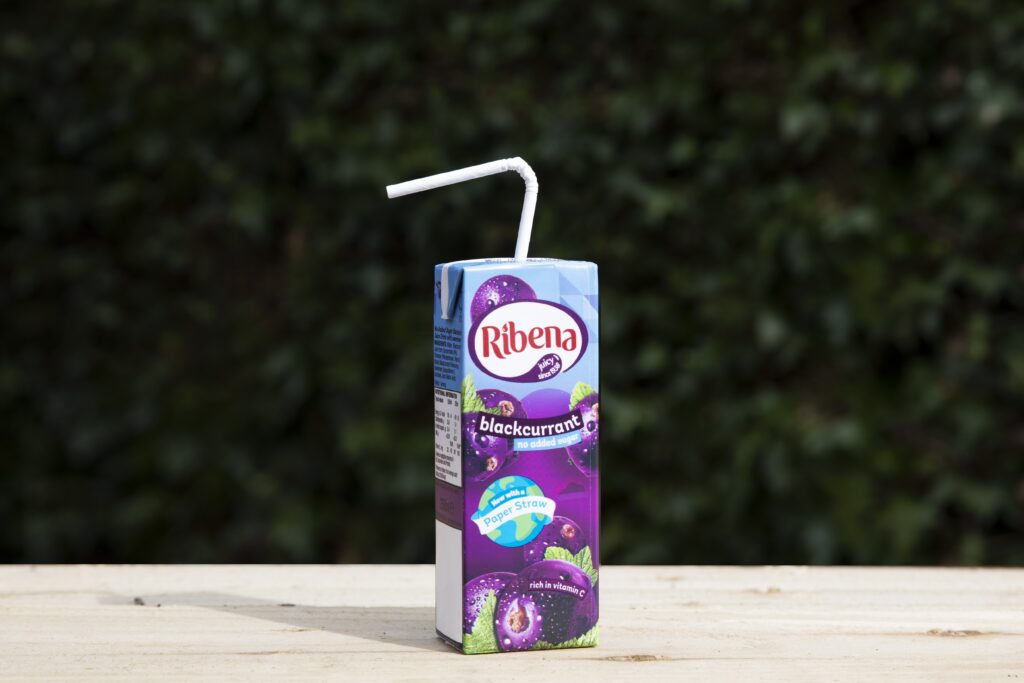 TRANSCEND Packaging has unveiled a fully-recyclable and biodegradable U-bend paper straw for drinks cartons.
Ribena will be the first UK juice drinks brand to introduce the straws, with the new packs available in Tesco as part of a trial of the new paper straw design.
Made from sustainably sourced paper, the straws can be recycled in their entirety alongside any other paper product.
Lorenzo Angelucci, CEO at Transcend Packaging said, "Anyone who has ever had a carton drink will instantly recognise the bendable plastic straws on the side of juice boxes found in supermarkets, cafes and packed lunch boxes across the country. The problem is these straws are used just once but then the plastic remains, as the straws are not often recycled.
"Because these straws need to be bendable and sharp enough to pierce the seal on the drink, it has traditionally been thought to be very difficult to create them from paper. Our new U-bend straw represents a significant design advancement and we are deploying it into the market at scale to provide drinks brands with a more sustainable option for their products."
Jo Padwick, business transformation manager at Suntory Beverage & Food GB&I added, "Further improving the recyclability of our cartons is an important step in achieving our 100% sustainable packaging by 2030 ambition, but for full circularity, local authorities need to work with brands to ensure cartons and straws are recycled. Currently only 65% of local authorities collect cartons from household waste which is why we're welcoming national governments' moves to introduce consistency in household recycling collections.
"Developing a bendable, durable paper straw, hasn't been easy but recycling it should be. We've conducted hours of consumer testing to make sure our new paper straws can puncture the carton, that they don't become soggy, and that Ribena lovers enjoy the feel of sipping from them. Now that they're out in market we can gather even more feedback before rolling the straws out more widely."