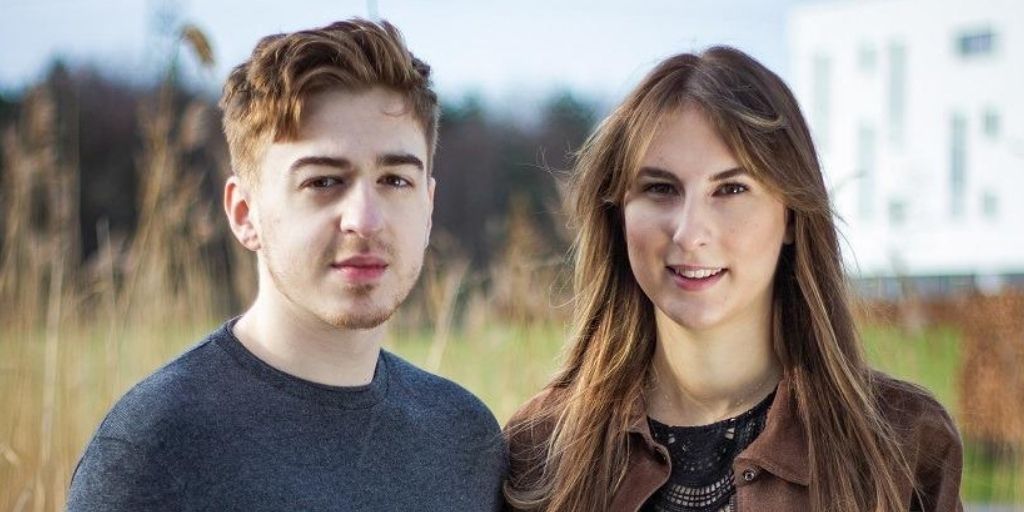 A Queen Margaret University (QMU) graduate is in the running for up to £30,000 of business funding for the development of his plant-based, double-ended water bottle.
Jake Elliott-Hook founded S'wheat alongside Amee Grant, with the two entrepreneurs now competing against 89 others in the Santander Universities 'Emerging Entrepreneurs' programme.
The S'wheat bottle is billed by the creators as being the world's first water bottle made from plant based-material. It is said to be naturally anti-bacterial and anti-odour due to the large amounts of bamboo and wheat straw, with the double ends being engineered to allow for easy cleaning.
The Santander scheme is dedicated to supporting student and graduate start-ups and helps emerging entrepreneurs understand how to get the most from their business. Participants will pitch for one of eight places in the live virtual final, which will take place on 29 September 2020.
Jake Elliott-Hook said "it has been great getting to work closely with the team at Santander, their business support has proven to be very beneficial to the development of our business especially during these uncertain times. Myself and Amee were thrilled to be accepted into the competition and we are both really excited to have the opportunity to pitch our company S'wheat in the upcoming finals.
"The funding offered by Santander would allow us to expand our company enabling us to develop a dedicated marketing team. Along with this, Santander would provide an intern who would also join our team and assist with videography and photography. We are both extremely grateful to have the opportunity to pitch our company to Santander and we are looking forward to the upcoming finals."
Miriam Smith, business development manager at QMU, added, "S'Wheat is based at QMU's Business Innovation Zone and we are so proud to have supported them on their entrepreneurial journey since day one. S'wheat's success exemplifies QMU's collaborative approach to nurturing innovation and entrepreneurship."