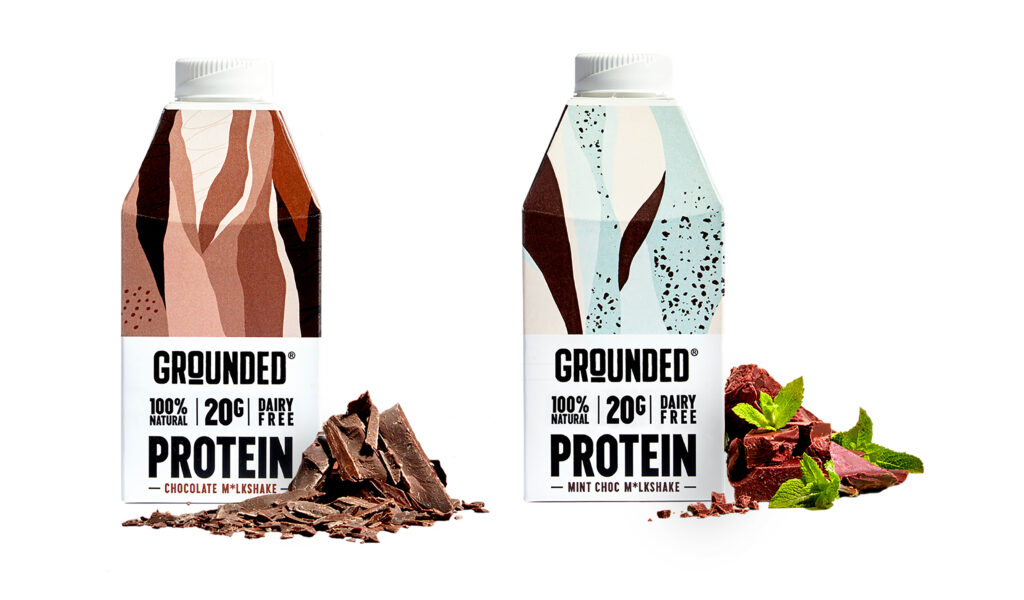 GROUNDED has teamed up with SIG to turn its idea for a 100% natural range of plant-based protein shakes into a commercial reality.
GROUNDED asked SIG for support in getting its shakes, with cocoa and plant protein, ready for market. The firm benefited from the capabilities of SIG's combiLab as well as the sponsorship of the SIGCUBATOR – SIG's accelerator programme for start-up businesses with innovative product concepts.
Prototypes were created at SIG's test centre in Germany ahead of the launch.
The packaging solution for the product comes in the shape SIG's carton bottle combidome 500ml, which is mainly made from paperboard from the renewable raw material of wood.
Gabriel Bean, founder at GROUNDED said, "Just one small idea can change an entire industry and we identified a gap in the market for a clean, genuinely natural, plant-based shake – with no compromise on natural ingredients and packaging. We spent six+ months sourcing the right packaging that aligned with our values, and we found the perfect fit in SIG's combidome. Its sustainability story and unique shape makes it the perfect option for our range.
"Beyond the carton, the team and people at SIG were just as aligned on values, and we couldn't have found a better partnership with which to launch these products. They supported us all the way, from our first contact with their UK team, through to their exceptional combiLab operation in Germany."
Anna Rabanus, global category manager at SIG added, "Start-ups such as GROUNDED are increasingly driving industry innovation and value creation, with differentiated product ideas for the mobile generation. We're keen to identify and engage with them at an early stage to foster successful partnerships and maximise potential."
GROUNDED's plant-based protein shakes were launched online at www.grounded.co.uk and retailer Selfridges. They will also be launching in Planet Organic in the coming weeks, as well as building out both UK and European distribution points.