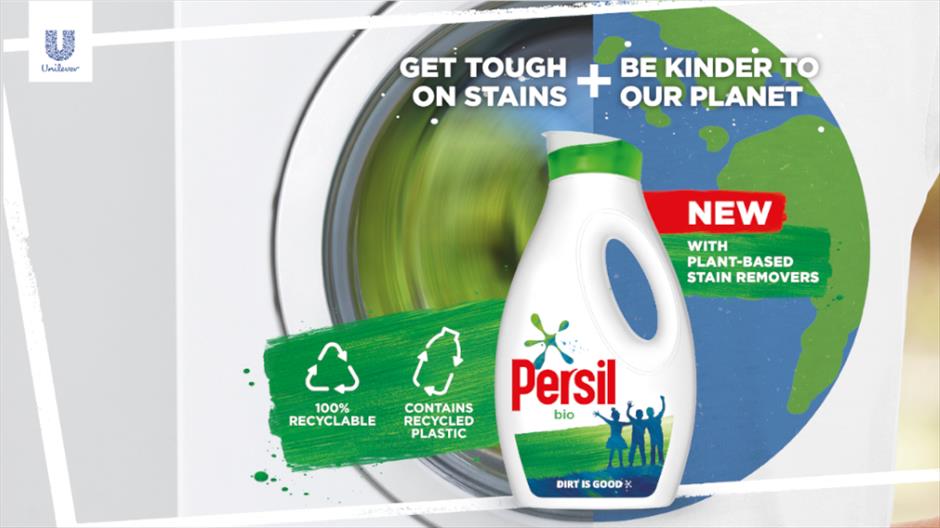 UNILEVER has announced that its Persil range of laundry detergent will be packaged in 50% post-consumer recycled plastic.
The firm confirmed that the packaging is fully recyclable and added that the dosing ball previously provided in bottles will now be removed. Unilever said the move will reduce the amount of virgin plastic in Persil bottles by more than 1,000 tonnes annually.
The new packaging comes as part of Unilever's 'clean future' commitment. The £1 billion investment will 'fundamentally' change the way that its cleaning and laundry products are created, manufactured and packaged.
Charlie Beevor, Unilever UK & Ireland VP home care, commented, "Clean Future is our vision to transform the sustainability of our global cleaning and laundry brands. Our new Persil Liquid is just the start of providing products that are both effective and kind to the planet.
"We've seen unprecedented demand for our home care products in recent months, and we need to maintain momentum on how we continue to adapt and evolve our products to ensure we are continuing to lead the way in terms of sustainability. As an industry, we must break our dependence on fossil fuels and we're proud to be leading the charge."