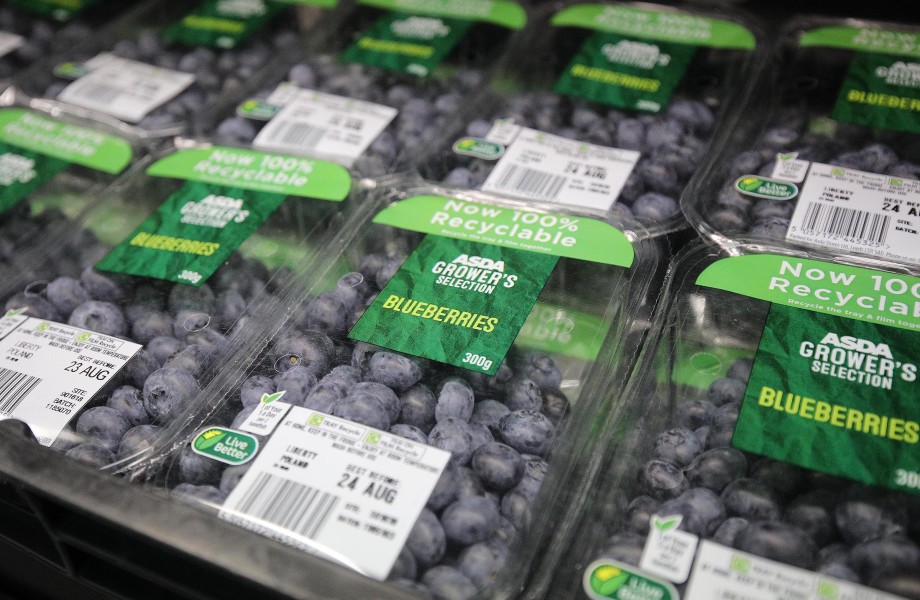 ASDA has launched fully recyclable packs for its blueberries, thanks to a new packaging innovation.
The supermarket said the packs have been designed so that customers can't remove the film lid, which means the whole tray can be recycled together, in a move which it says will mean 5.5 million lids per year will be recycled along with the tray.
The new design will be trialled across several other fresh produce lines, including grapes and tomatoes. Plans are also in place for the removal of loose fruit and vegetable bags in stores, to be replaced by 30 pence Veggio bags – which the supermarket said are an affordable, reusable alternative to single-use bags.
Kevin Patel, director of produce at Asda, said,"This is a really exciting step in our journey as we continue to look at innovative ways we can reduce unnecessary plastic from across the business and meet our target of reducing own brand plastic by 15% by 2021."