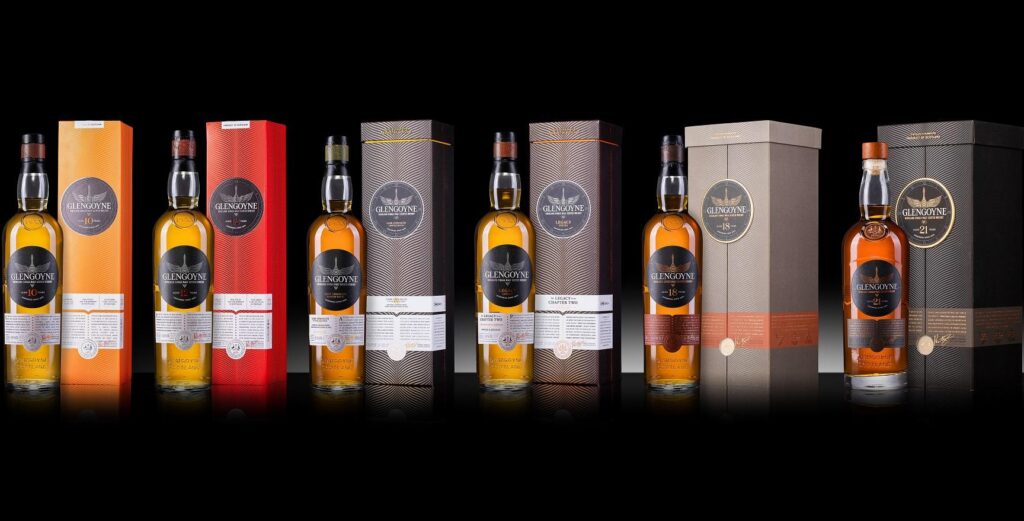 GLENGOYNE has launched new packaging for its Scotch whisky which is described as being locally sourced and 100% recyclable.
The new packaging features an updated illustration of the brand's namesake goose, as well as 'subtle' design cues featured on the packaging inspired by Glengoyne's 1833 Glasgow distillery's 'unique' connection to time and the firm being Scotland's slowest distilled malt.
The packaging is fully recyclable, free of plastics and magnets, and also locally sourced – with Glengoyne saying that almost all of the materials originate from Scotland.
Katy Muggeridge, senior brand manager for Glengoyne said, "Glengoyne has always chosen to take its time to do things the right way – for every minute other whiskies spend in their stills, ours spends three, all in the name of outstanding fruity flavour. This is the Glengoyne way and it's why the same appreciation of time has gone into this rebrand.
"As one of Scotland's greenest distilleries, it was extremely important to us that our commitment to sustainability was reflected in the new packaging, as well as giving us a platform to better connect our customers to the unique processes and people behind our award-winning whisky."