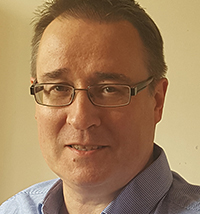 ROBOTICS and automation specialist CKF Systems has appointed Steve Spencer as technical sales manager.
CKF said he brings over 30 years' industry knowledge to the role, having delivered automation solutions in the food, pharma, general manufacturing, and logistics markets.
"The position at CKF Systems is a perfect fit," Steve Spencer commented. "They have an excellent reputation and are a well-established robotic solution provider, with many varied and successful installations throughout the UK.
"I am delighted to join this experienced team at what is an exciting and challenging time for the UK market."