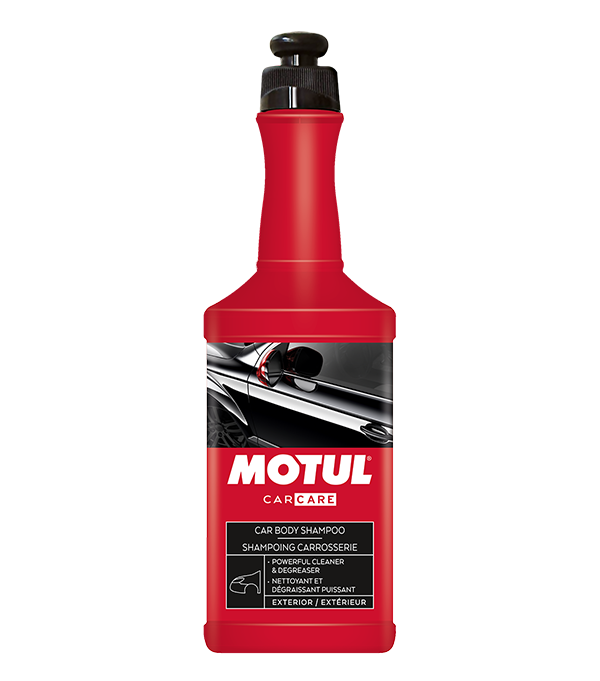 BERRY Bramlage Blow Moulding Specialities (BMS) revealed it has produced 'distinctive' packaging for the new Motul Car Care range to provide on-shelf differentiation and consumer convenience.
The bottle features a square shape to distinguish it from traditional round varieties found in the sector. A long neck, incorporating either a trigger spray or push & pull cap, also individualises the appearance while providing ease of handling.
The 500ml HDPE bottle has a distinct red colour and large decoration panels featuring labels with 'eye-catching' imagery. Berry Bramlage BMS said the square design allows all four sides of the bottle to be used for communication, with each side carrying product information in two different languages. This enables Motul to use the same pack throughout its global markets.
Attention was paid to the height of the bottle so that it did not exceed 25cm with the trigger spray in place, enabling the bottle to fit easily onto retail shelves.
Eight different products in the new Motul Car Care range are packed in the bottle including car shampoo and wheel rim and leather cleaners.
Motul product manager Chanborina Tom said, "We have enjoyed a long and successful partnership with Berry, and we were confident that the company could meet our requirements for a new bottle design different from anything else on the market. This was a radical approach, but the resulting pack was very well received and has been an immediate success in the market."