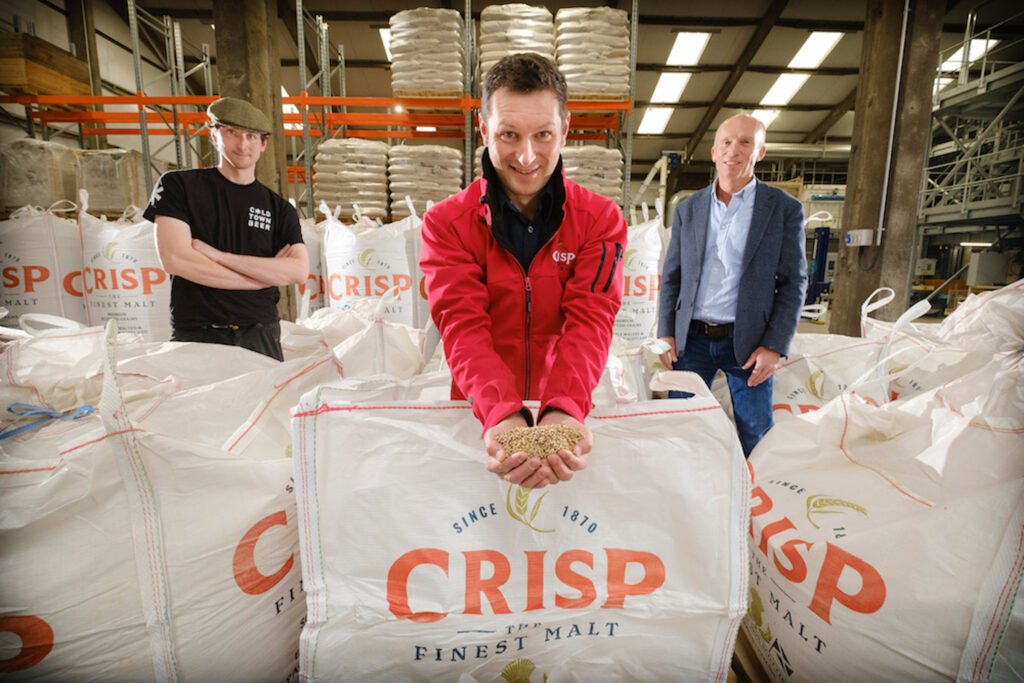 A Scottish malting firm has opened a new £2 million packaging line in Alloa, in a move which will look to help support Scottish farmers and craft brewers.
Crisp Malt's new fully automated line is able to bag malt in relatively small quantities, which the firm said is 'perfect' for their customer base of smaller Scottish craft brewers.
The company added that craft brewers of all sizes across the country will now have greater access to barley that has been grown, malted and bagged in Scotland.
Crisp Malt revealed that its Alloa base currently produces 28,000 tonnes of malts for brewers and distillers across Scotland. The new packaging facility has four 60-tonne silos capable of packaging up to 7,000 tonnes a year – packaging whole or crushed malt into 25kg bags, and whole malt in 500kg and one tonne bags.
The firm said that, despite the significant amounts of barely being grown and malted in Scotland, none of the main masters have bagged their products in the country – meaning truckloads of grain have been sent to England for bagging, only to be returned back to Scottish brewers. Crisp Malt said that the new facility means that HGV miles will be reduced by up to 35,000 miles a year.
Hilary Jones, chair of Scotland Food & Drink's Brewing Industry Leadership Group, said, "We really welcome this response to one of our recommendations for unblocking barriers to growth for brewers in Scotland. The craft sector in particular has been crying out for Scottish-sourced small batches of malt, in bags rather than through bulk delivery. This is great news."
John Hutcheson, who grows barley less than 20 miles from the site at Leckerstone Farm, Dunfermline, has been supplying Crisp for five years. He said, "From a farmer's point of view, we're pleased to work with a company like Crisp which is committed to developing a lasting relationship and shortening the supply chain.
"It's good to know that our barley stays in Scotland and through Crisp there is a direct connection with a Scottish brewery. Provenance has become so important for consumers and brands and having this focus on a local supply chain allows provenance to be tracked from the field right through to the beer. For farmers, this preserves the identity of the barley and it becomes not just part of the brewing process, but part of the story of the beer itself."