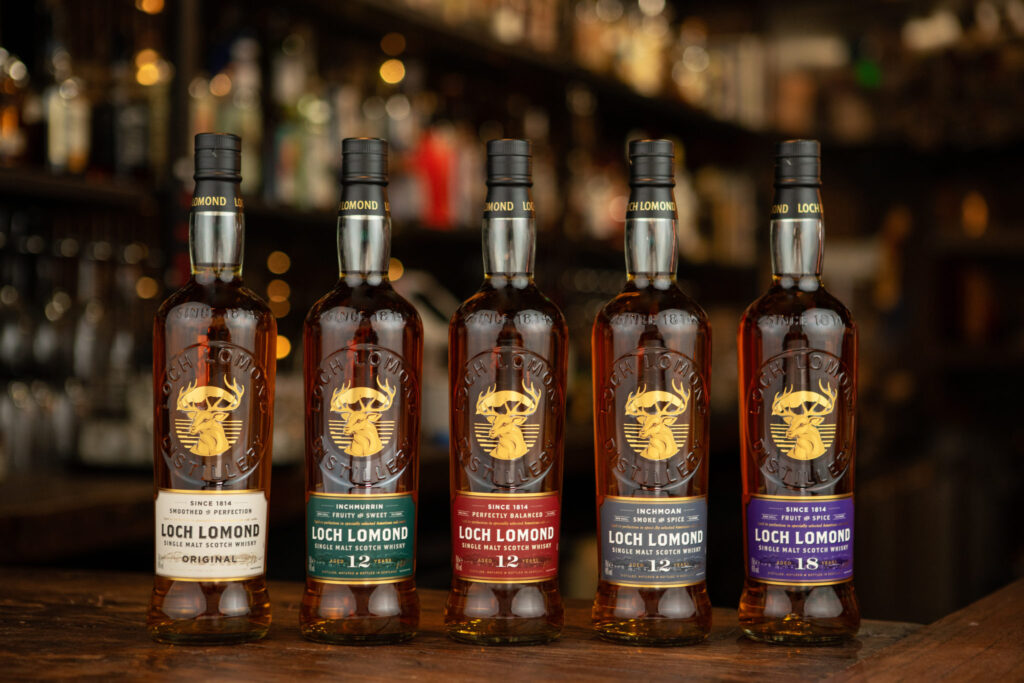 LOCH Lomond Whiskies has unveiled new packaging for its domestic and travel retail single malt Scotch whisky ranges.
The firm said the new look packaging introduces a more 'contemporary' aesthetic which retains the distiller's stag icon. The Loch Lomond brand name takes a more prominent place on the packaging, with the outline of Loch Lomond being incorporated into the background of each gift box.
Simpler flavour descriptors have also been placed on the packaging, with the intention of allowing consumers to more easily navigate their way through the distiller's portfolio.
John Grieveson, chief marketing officer commented, "We recognise that in a growing and increasingly fragmented market the continued success of the Loch Lomond Whiskies portfolio depends on our ability to clearly communicate what makes our whiskies so unique. The breadth of flavour characteristics available across the range is unrivalled across the industry.
"Our investment in this brand refresh allows us to better communicate this range of flavour profiles to consumers, as well as improving stand out of the Loch Lomond Whiskies brand, and celebrating our much-loved location close to the banks of Loch Lomond."