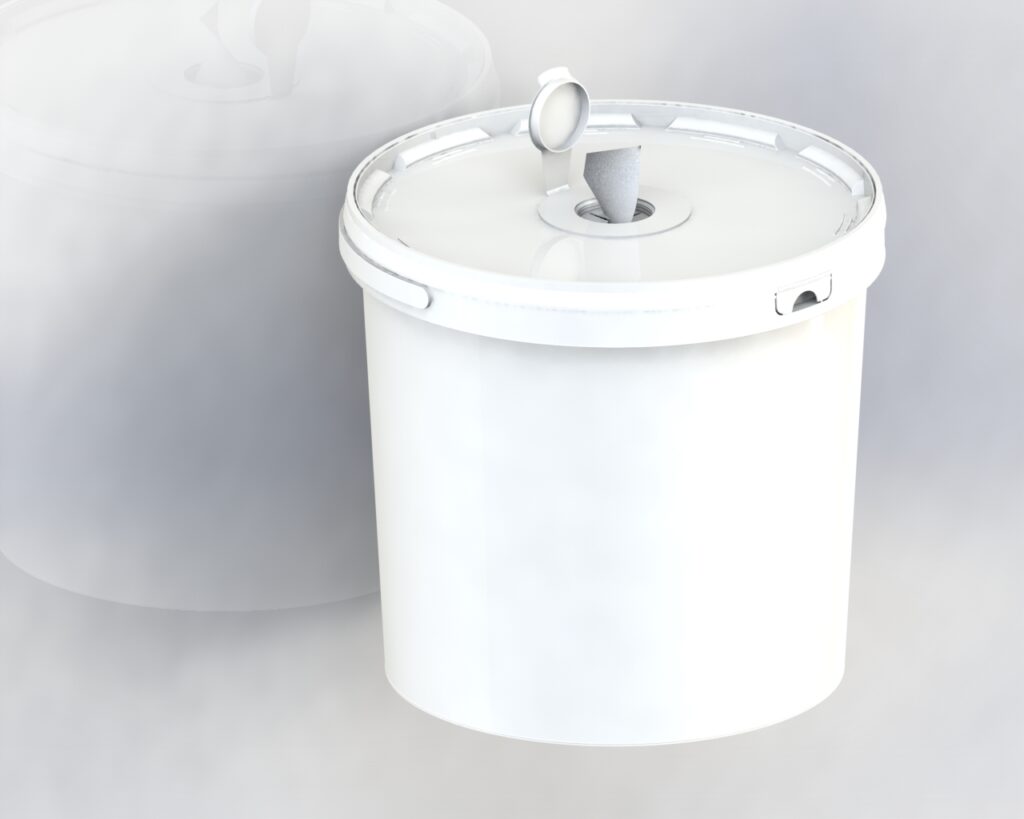 SUPERFOS is reporting 'strong demand' for its range of practical containers for disinfectant wipes as industries adapt to new cleaning routines during the Covid-19 crisis.
'Effective and convenient' disinfectant wipes are increasingly being used in sectors such as healthcare, food processing and dairy, according to Birthe Bebe Nielsen, divisional product manager.
"In several industries, people who use disinfectant wipes multiple times every day appreciate a practical, hygienic, and strong packaging solution," she explained. "Wipes should be easy to get hold of and protected when not in use. So, Superfos is pleased to offer a range of containers with a resealable cap in the dispenser lid for disinfectant wipes, wet or dry."
The packaging solution is a refinement of Superfos's Paintainer and SuperLift ranges, now characterised by the special dispenser lid. The resealable cap is described as offering 'convenient functionality' and is available in white, dark blue or red.
The container and lid are produced in white as standard, but a variety of other colours are available. Decoration options include In-Mould Labelling or offset printing. Containers can be specified with a plastic handle on the collar or a hanging plastic handle.
There is a choice of sizes from 2.1 to 14.0 litres, while the dispenser lid is available in several diameters: 198, 226, 267 and 293mm for the SuperLift range, and 180mm for the Paintainer range.