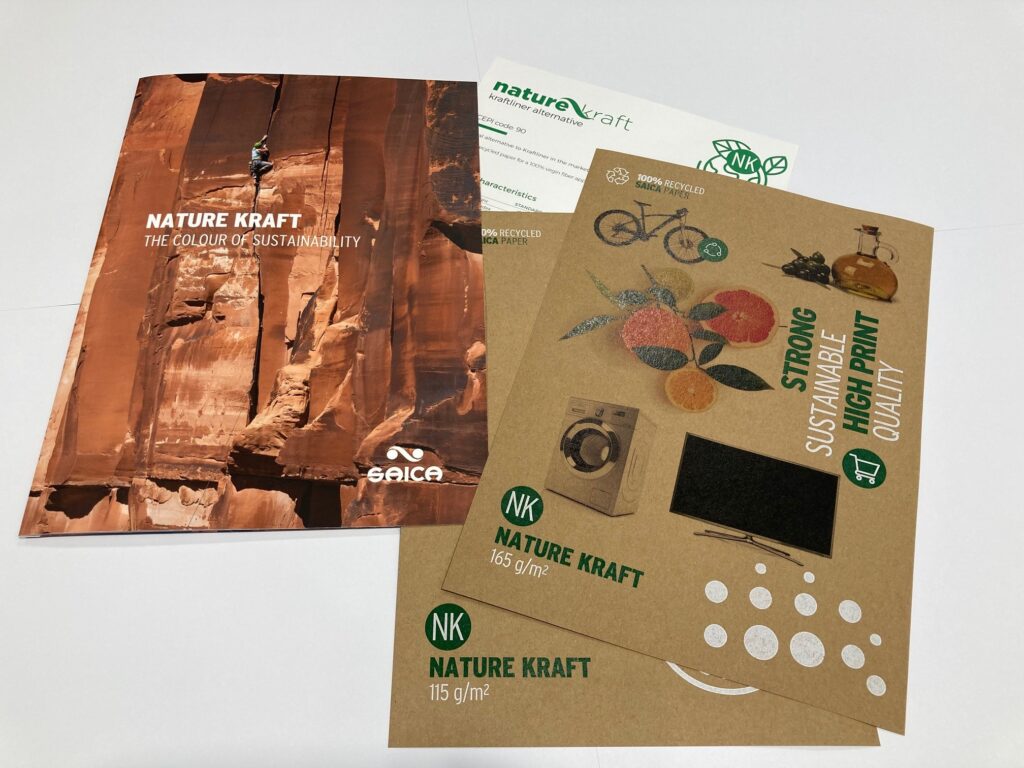 SAICA Paper, the Saica Group business division that produces recycled paper for corrugated, has announced it has expanded the basis weights of Nature Kraft from 115 g/m2 to 245 g/m2.
Nature Kraft is described as a 100% recycled paper alternative to traditional kraftliners. Saica said the development signals its commitment to 'sustainable and innovative' solutions.
The new higher basis weights are suitable for more demanding applications, such as the agriculture sector. The new lower basis weight, 115g/m2, is designed to be broadly used in the food and retail sectors.
Saica said the Nature Kraft range is characterised by: ease of use in corrugating and exceptional performance; suitable for dry food contact; FSC-certified; and optimal print quality, allowing a wide range of finishing and packaging customisation.