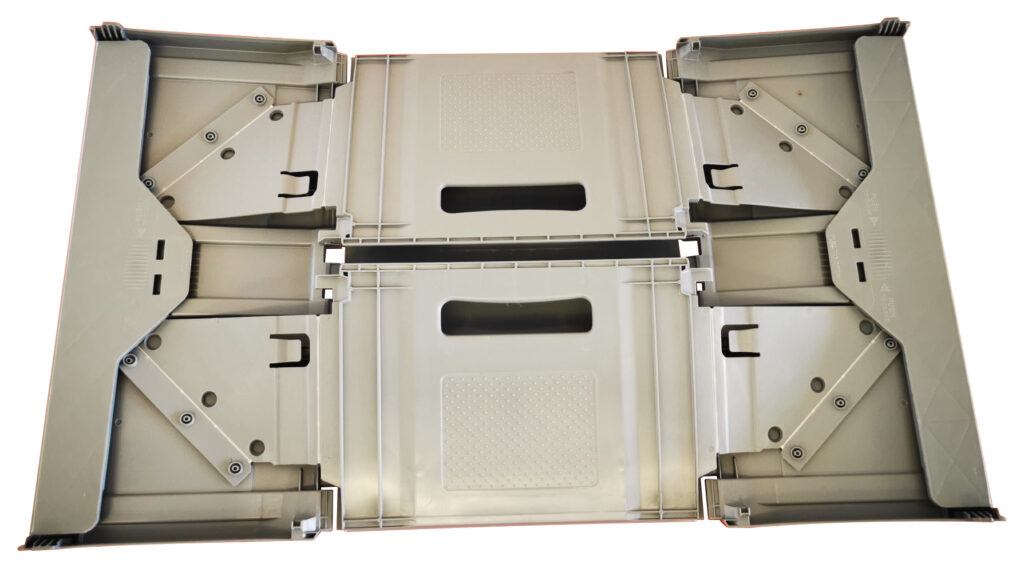 GOPLASTICPALLETS.COM has added a new folding plastic box to its portfolio that provides a multi-trip offering.
Manufactured by Gamma-Wopla and available exclusively through Goplasticpallets.com in the UK, the Magic Box was named 'Product of the Year 2020' by German logistics magazine materialfluss.
Moulded from polypropylene plastic, the Magic Box is said to boast 'superior strength' when compared to one-trip cardboard or corrugated designs. The product features handgrips on each end and can be assembled in just three seconds.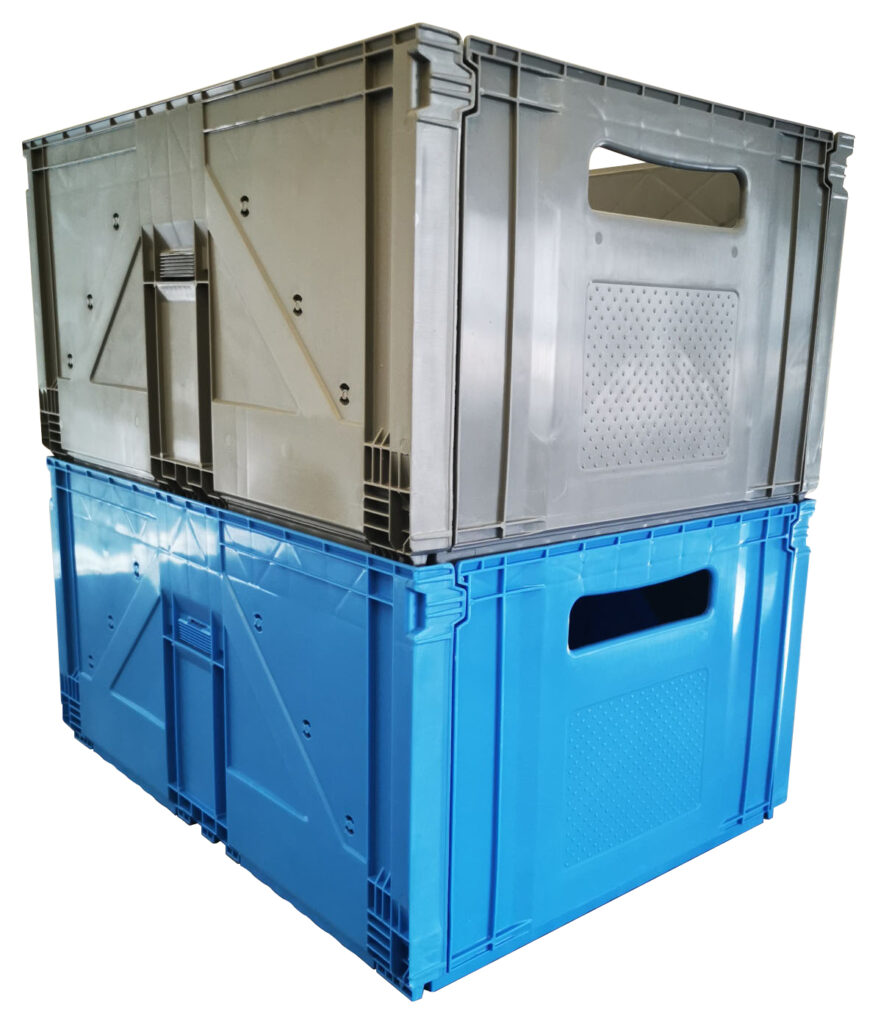 Jim Hardisty, MD of Goplasticpallets.com said, "In the UK, approximately five billion cardboard boxes are used each year – that requires a terrifying number of trees to be felled, not to mention the destruction to our forests. For retailers using large volumes of cardboard packaging, our new Magic Box offers a low-cost, more environmentally-friendly alternative – and you won't have to throw it away after one use, as it can be used for multiple trips."
Measuring 400mm (L) x 300mm (W) x 200mm (H) and weighing 0.79kg, the Magic Box offers a storage capacity of 20 litres when full, and folds completely flat when empty. The box is weather-resistant and at the end of use, can also be recycled through Goplasticpallets.com's recycling scheme.
The product is available in blue or grey as standard, with other colours available for large orders, as well as the option to personalise with a company name or logo. For hygienic applications, it is also available in food-grade approved plastic.