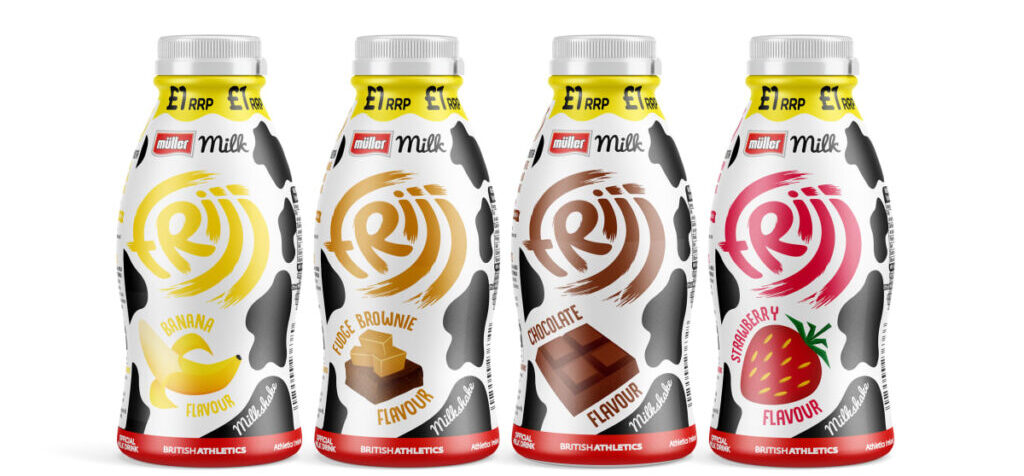 MÜLLER has announced plans to package its FRijj brand of flavoured milk in a new fully recyclable plastic bottle.
The packaging switch comes alongside the dairy firm's new long lasting ambient recipe for its FRijj line, with Müller scheduling a late July introduction date for both.
Jon Jenkins, chief executive of Müller Milk & Ingredients said, "We are setting both the FRijj brand and our MMI business up for success and there's no doubt that these changes will have real benefits for consumers, customers and for our business. Our purpose is to add taste to life for consumers, and we'll do this by leveraging all of the strength of Müller, the UK's most chosen dairy brand, to grow our presence in a category which has managed to maintain positive value growth during a challenging period for on-the-go products.
"We're seeing retailers unlocking more space in store for milk drinks, and with over half of the UK population yet to access and enjoy this category, there's a real opportunity for growth."