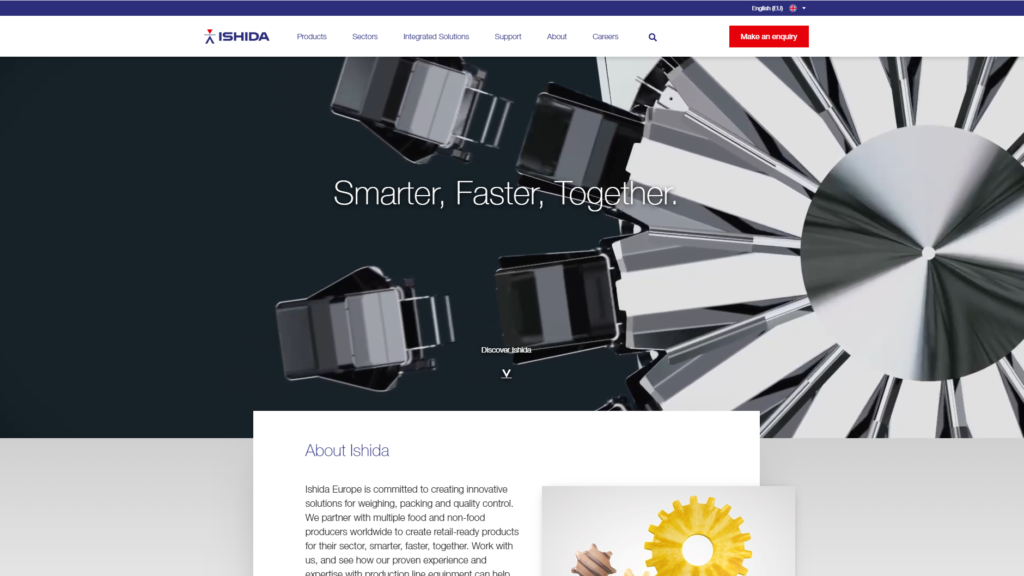 ISHIDA Europe has launched a new website which the manufacturer said will provide an 'enhanced' customer experience that reflects the 'expertise and experience' of the company.
The website – https://www.ishidaeurope.com – is described as offering easy navigation between pages and increased video and downloadable content, including brochures, data sheets and case studies.
Ishida Europe revealed that research had shown that over 50% of its website visitors come from mobile devices and tablets. As a result, the new site has been fully optimised for mobile use.
Individual product pages now include case studies and videos to offer practical demonstrations of Ishida's approach across a range of industries, while a support page provides details of Ishida's aftersales package including service and support, training, spare parts, and service contracts.
Ishida Europe's marketing director Steve Jones explained, "Ishida has a long-established reputation for the quality of its equipment and the knowledge and experience of its people, and we wanted this to be reflected in our website. Equally important was to ensure that the site was completely user-friendly to underline the ease of doing business with us."
Ishida added that the site will be updated with new content on a regular basis. English and German sites are currently available with additional languages planned for the future.