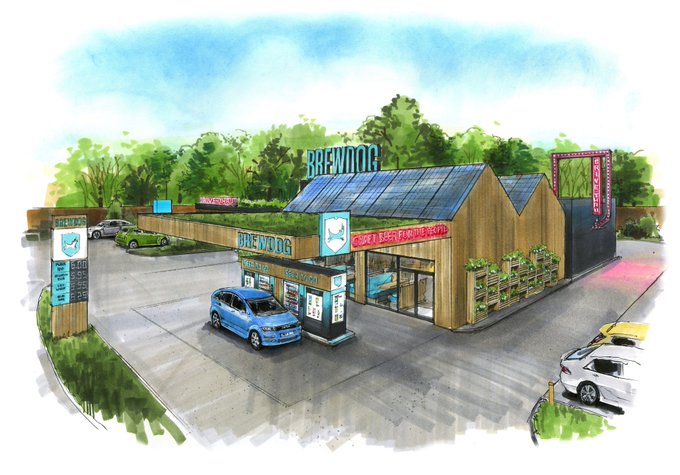 BREWDOG has announced that it is to open four drive-thrus as part of a commitment to sustainability.
The Aberdeenshire headquartered firm said that the drive-thru locations have been earmarked for the UK, Columbus Ohio, Berlin and Brisbane.
The sites will act as beer collection points, hubs for electric vehicle deliveries and hubs for closed loop, zero waste packaging – such as growlers, mini-kegs and returnable bottles.
In a social media post, Brewdog said, "We look to find ways to deliver cold, fresh craft beer direct to our customers in a way that is better for the planet."