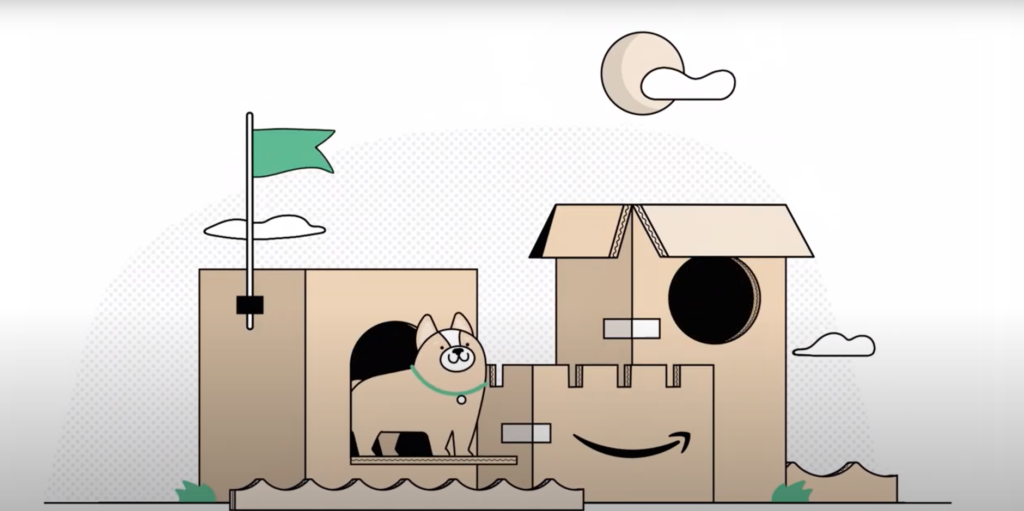 AMAZON has launched directions on how to turn its packaging into items such as pet houses and forts for kids.
The initiative comes as part of the online wholesaler's Less packaging, more smiles scheme – which will look to improve the firm's sustainability through better approaches to packaging products, with the eventual aim of becoming net zero carbon by 2040.
An Amazon spokesperson said, "Our team of engineers calculated how much material we can remove from paper boxes while ensuring each delivery arrives undamaged. When our packaging uses less material, weighs less, and is the right size to protect customer orders, we can pack more orders into each delivery, resulting in fewer trips, less fuel burned— all of which minimise our carbon footprint."
Although having a dedicated section on its website on how best to recycle the packaging, Amazon acknowledge that not everyone will want to dispose of the boxes. As a result, instructions have been released on how to build a box fort, cat house, windmill for mini golf, box car, rocket and a robot costume.