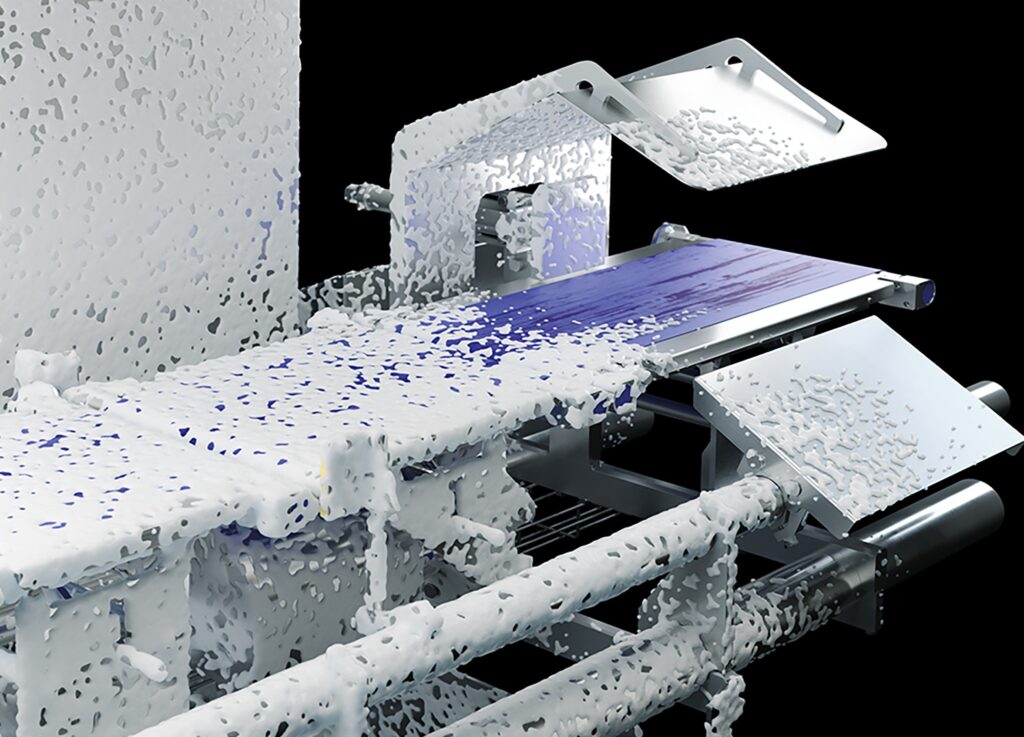 METTLER Toledo Product Inspection has announced the launch of a new series of 'washdown resistant' checkweighers for applications in food manufacturing environments.
The manufacturer said the new equipment series is designed for tasks which require stringent cleaning processes that use caustic cleaning agents to combat bacterial contamination risks, without compromising weighing accuracy.  
Ideal applications are said to include meat, fish and seafood processing. Dairy products, baked goods and ready meals are also highly suited as, during the production processes, ingredients could spill over and contaminate conveyor belts, or other parts of the machinery. 
The new Washdown checkweighers feature sloped surfaces to discourage liquid and debris collection and an open frame design with only four feet on the floor.  
Mettler Toledo explained the systems are IP69 tested and are resistant to most caustic detergents and disinfectants in line with the ECOLAB Material Compatibility Test. This includes the touchscreens, which do not need to be removed or covered during cleaning procedures.
Dr Jürgen Kress, general manager at Mettler Toledo Garvens said, "In the food production industry, there is nothing more crucial than keeping consumers safe from contamination – bacterial or otherwise. It is extremely important that production equipment is able to stand up to the rigorous cleaning routines required to maintain a hygienic environment without sacrificing accuracy."
The Washdown series includes two new lines: the C33 PlusLine and C35 AdvancedLine.
The C33 PlusLine features a 12″ touchscreen monitor positioned at the front of the system for safety. This is also IP69 rated which means it does not need to be covered or removed during cleaning. The system provides runtime data and statistics in over 30 languages.
The C35 supports speeds of up to 250 packs per minute and a weighing range from 25g to 7kg. The system benefits from easy dismantling, with the manufacturer revealing it takes less than a minute to remove the driving unit completely with the 'minimal use' of tools. A 15″ touchscreen interface is also fully washable along with the rest of the system. The weighing software supports IoT/Industry 4.0 initiatives using open interfaces such as OPC UA, Pack ML and Fieldbus.