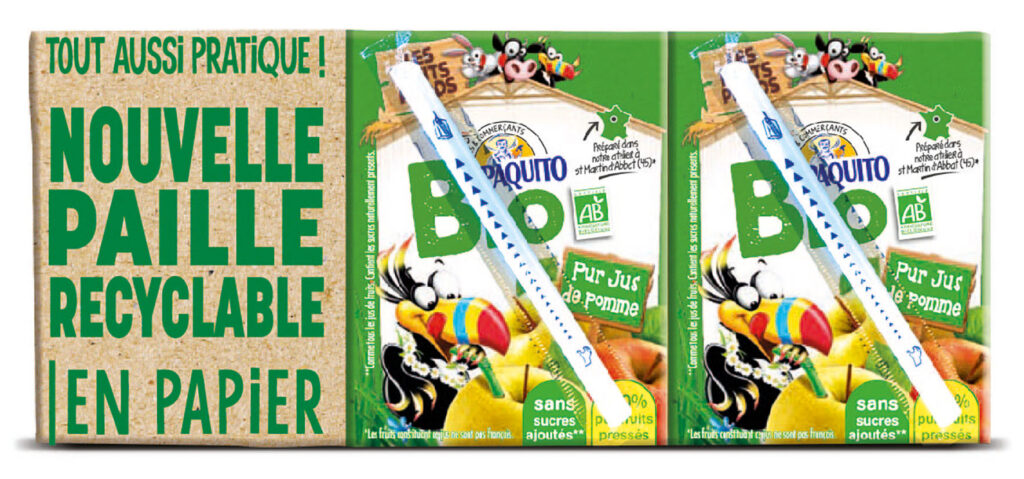 SIG's fully recyclable and renewable paper straw solution for aseptic carton packs is to be launched for the first time in Europe by Intermarché, a French retail chain.
Intermarché will launch the paper straws across three brands – Paquito, Look and top Budet – saving 10 tonnes of virgin plastic per year in doing so, SIG said.
SIG added that the paper used to make the straws originates from FSC-certified forests and other controlled sources. The firm continued by saying that the blister for the straw has been designed to help prevent litter by remaining attached to the pack to be recycled together.
Mélanie Revolte, marketing manager France at SIG, said, "Sustainable product innovation is at the heart of SIG's business. Our packaging solutions already offer significantly better environmental performance than many alternatives and we are continually working to improve them further.
"Aseptic carton packs are made mainly from paperboard and we were the first to offer paper straws to go with them. Just like our packs, our paper straws are renewable and recyclable: the perfect match!"